Enterprise Breaks Ground on Another NGL Expansion
|
Wednesday, September 05, 2018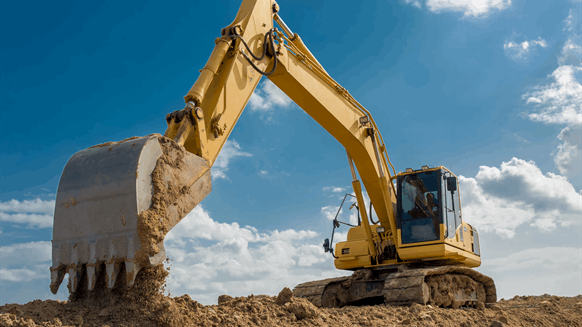 Enterprise Products Partners LP begins construction of a new NGL fractionator adjacent to its complex in Mont Belvieu, Texas.
Enterprise Products Partners L.P. has begun construction of a new natural gas liquids (NGL) fractionator adjacent to its complex in Mont Belvieu, Texas, the company reported Wednesday.
"The addition of our newest fractionator will facilitate continued NGL production growth, including from the Permian Basin where NGL volumes are expected to more than double over the next four years," A.J. "Jim" Teague, CEO of Enterprise's general partner, said in a written statement.
According to Enterprise, the new unit – the company's tenth NGL fractionator at Mont Belvieu – will boast a nameplate capacity of 150,000 barrels per day (bpd). The fractionator, slated to begin service in First Quarter 2020, will raise Enterprise's Mont Belvieu fractionation capability to 950,000 bpd and the company's total fractionation capability to 1.4 million bpd, Enterprise added.
The latest expansion at Mont Belvieu represents a departure for Enterprise because the new fractionator will be able to process dramatically larger volumes of NGL than each of the series of units installed before it, Larry Schwartz, principal with Houston-based LS Consulting and former NGL Fundamentals Advisor with BP-IST, told Rigzone.
"First, they have broken out of their cookie-cutter regime of identical 85,000-bpd fractionators at Mont Belvieu," Schwartz said, referring to the common design of the five most recently installed fractionators. "This one is now the super-sized version that Phillips 66 and others are now building."
The new Enterprise project mirrors a broader trend to add NGL fractionation capacity at Mont Belvieu. Citing research from Enterprise's Fundamentals Group, Schwartz noted that total fractionation capacity at the NGL hub is poised to increase from the current approximately 2.5 million bpd to roughly 3.8 million bpd by 2020. In addition, he said that more expansions on the order of 1.5 million bpd are possible. At 150,000 bpd, Enterprise's fractionator will be the largest single Mont Belvieu fractionator, Schwartz pointed out. Other major players include Lone Star (Energy Transfer), Targa Resources and OneOK.
Teague stated that the Permian Basin and the Eagle Ford account for roughly 70 percent of U.S. growth in NGL, and the company noted that long-term customer agreements support the new fractionator. He said the new unit will supply NGL products for the expanding petrochemicals industry on the Gulf Coast and help to satisfy growing global NGL demand. Schwartz noted that a combination of geology and geography make Mont Belvieu an unrivaled destination for "Y-grade" – or mixed – NGL.
"With most pipelines targeting Mont Belvieu for Y-grade, they have not only the largest fractionation capacity in the world but the largest underground storage," said Schwartz. "With well over 200 million barrels of capacity, there is no other complex anywhere near this size. Pipelines with Y-grade and purity products go into and out of these massive underground storage wells servicing refining, petrochemicals as well as NGL producers."
"This region stands as the largest and will have the largest additions to anywhere in North America," Schwartz concluded. "Only Phillips 66 and their proposed Sweeny expansion of 300,000 bpd is on the same page. It is all about location, location, location."
Generated by readers, the comments included herein do not reflect the views and opinions of Rigzone. All comments are subject to editorial review. Off-topic, inappropriate or insulting comments will be removed.
RELATED COMPANIES
Company: Enterprise Products Partners LP
more info