Ensco and Rowan to Merge in $12B Deal
|
Monday, October 08, 2018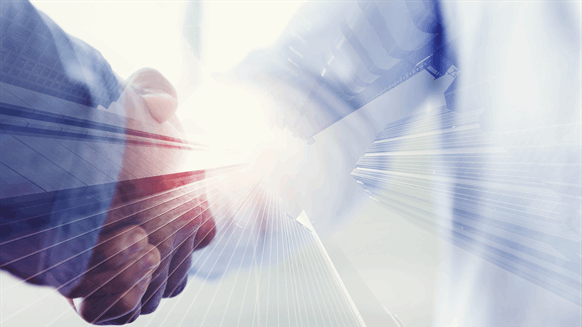 The companies have entered into a definitive transaction agreement to create an offshore drilling powerhouse.
Offshore drilling contractors Ensco plc and Rowan Companies plc have agreed to a merger in which the newly-formed company will be valued at $12 billion, the companies announced Oct. 8.
Under the all-stock transaction agreement, Rowan shareholders will receive 2.215 Ensco shares for each Rowan share. After closing, Ensco shareholders will own 60.5 percent and Rowan shareholders will own 39.5 percent of the merged company.
It's believed the merger will create a powerhouse offshore drilling company with 82 rigs (28 floaters and 54 jack-ups) across six continents serving customers from the largest national oil companies, international majors and independent exploration and production companies.
The new company's rig fleet will also be competitive technology-wise and geographically.
Ensco shareholders will gain exposure to the ARO Drilling joint venture and ultra-harsh environment jack-ups, as well as a presence in Norway. Rowan shareholders gain access to Ensco's relationships with large deepwater customers and wider geographic footprint, including a presence in Brazil, West Africa, Southeast Asia and Australia.
Recently, Rystad Energy forecasted that offshore investments would outpace shale investments in 2019, a shift away from recent years where onshore plays like the Permian have received a lot of attention.
"The combination of Ensco and Rowan will create an industry leader in offshore drilling across all water depths, with significant advantages to capitalize on future opportunities … all stakeholders will share in meaningful cost savings and even greater upside to improving market conditions as the industry recovery continues gaining momentum," Ensco CEO Carl Trowell, who will serve as executive chairman of the combined company, said in a company statement.
Rowan Companies CEO Tim Burke, who will serve as CEO of the combined company, said by merging Rowan's rig fleets and infrastructure covering the world's most prolific offshore basins, "we increase our scale while maintaining a shared focus on high-specification assets that will include ultra-deepwater drillships and versatile semisubmersibles, as well as harsh environment and modern jack-ups."
Burke added that the combined company's talented workforce, geographic and customer diversification and solid financial position will allow them to meet increased customer demand.
Wood Mackenzie principal analyst Leslie Cook said the merger announcement comes as no surprise, because her belief is that consolidation among drillers is paramount to a recovery.
"Once combined, Ensco-Rowan will have the second-largest floating rig fleet, with nearly 90 percent consisting of generation VI and VII assets. These are the rigs that are most desired by operators globally, as they offer the best capabilities and flexibilities for various deepwater drilling programs around the world," Cook said in an email to Rigzone. "The combined company will also become the largest player in the jack-up sector. Nearly 40 percent of the combined portfolio will consist of ultra-harsh and modern harsh-environment assets."
The newly-formed company will be based in the UK. The transaction is expected to close in the first half of 2019.
Generated by readers, the comments included herein do not reflect the views and opinions of Rigzone. All comments are subject to editorial review. Off-topic, inappropriate or insulting comments will be removed.