Ensco and Rowan Become EnscoRowan
by Matthew V. Veazey
|
Rigzone Staff
|
Thursday, April 11, 2019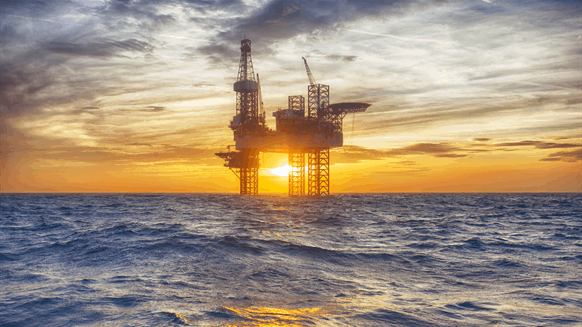 The companies first announced their merger plans last October.
Offshore drilling contractors Ensco plc and Rowan Companies plc have completed their merger, the newly combined company Ensco Rowan plc (EnscoRowan) reported Thursday.
Legacy Ensco and Rowan shareholders now own approximately 55 percent and 45 percent, respectively, of the outstanding shares of the merged company, "EnscoRowan" noted in a written statement emailed to Rigzone. Following the transaction's close, ordinary shares of the combined company have been consolidated through a 4:1 reverse stock split, resulting in 197 million ordinary shares outstanding, UK-based EnscoRowan added.
"The successful completion of our merger further enhances our market leadership with a fleet of high-specification floaters and jackups and diverse customer base," EnscoRowan President and CEO Tom Burke noted. "Our growing geographic presence, technologically advanced drilling rigs and talented employees position us exceptionally well to meet increasing and evolving customer demand. I look forward to executing on the significant long-term growth opportunities we believe we can capture from our combined strengths as the offshore sector recovers."
Ensco and Rowan on Oct. 8, 2018, announced their intent to merge, stating that the newly formed company would be valued at $12 billion. As Rigzone reported last October, the deal integrated Rowan's prominence in the area of ultra-harsh environment jackups, its stake in the ARO Drilling joint venture with Saudi Aramco and presence in Norway with Ensco's relationships with large deepwater customers and wider geographic presence in regions such as Brazil, West Africa, Southeast Asia and Australia.
"The combination of Ensco and Rowan creates an industry-leading offshore driller across all water depths, establishing a stronger company capable of thriving throughout the market cycles," Carl Trowell, EnscoRowan's executive chairman and the former Ensco CEO, said in Thursday's announcement. "Our increased scale, diversification and financial strength will provide significant advantages to better serve our customers and unlock long-term value for our shareholders. We are excited to move forward together as a combined company."
According to the EnscoRowan website, the company's 73-unit rig fleet includes:
45 jackups
16 drillships
12 semisubmersibles
EnscoRowan also reported Thursday that, with the transaction closing and the termination of Rowan's revolving credit facilities, it has executed a deal with its banking group to increase the capacity under its revolving credit facility. The deal gives EnscoRowan approximately $2.3 billion of borrowing capacity under its unsecured revolving credit facility through September 2019 and approximately $1.7 billion of borrowing capacity from October 2019 through 2022.
"We will have one of the strongest liquidity positions in the offshore drilling sector, giving us a competitive advantage as we move forward as a combined company," stated Jon Baksht, EnscoRowan's senior vice president and CFO.
Thursday's EnscoRowan announcement comes four months after the close of another high-profile drilling contractor combination: Transocean's acquisition of OceanRig UDW Inc.
Generated by readers, the comments included herein do not reflect the views and opinions of Rigzone. All comments are subject to editorial review. Off-topic, inappropriate or insulting comments will be removed.