Eni's Estimated Agogo Bounty Goes Up
|
Friday, February 28, 2020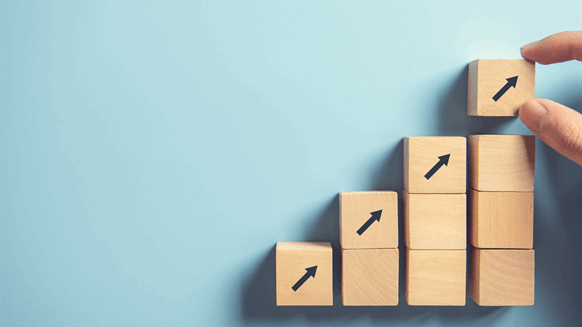 The Agogo field's estimated oil in place has hit 1 billion barrels.
Eni S.p.A. reported Thursday that it has raised its estimate of oil in place in the Agogo field offshore Angola to 1 billion barrels – an approximately 40-percent increase.
In a written statement emailed to Rigzone, Eni noted that it upsized the Agogo resource estimate after successfully drilling the second appraisal well in the Block 15/06 discovery: Agogo-3.
Eni noted that it drilled Agogo-3 to a total measured depth of 14,176.5 feet (4,321 meters) in 5,577 feet (1,700 meters) of water with the Libongos drillship. Agogo-3 sits 0.9 miles (1.5 kilometers) northwest of the Agogo-2 and 2.8 miles (4.5 kilometers) northwest of the Agogo-1 wells. In addition, the firm stated the recently enlarged Agogo field is located roughly 112 miles (180 kilometers) offshore Angola and 14.3 miles (23 kilometers) from the West Hub – the N'Goma Floating Production Storage and Offloading (FPSO) vessel.
According to Eni, Agogo-3 encountered up to 394 feet (120 meters) of net pay of light crude oil (31 degrees API gravity) in Miocene and Oligocene sandstones.
"An intense data acquisition has been carried out in the well; the data confirm the communication with Agogo-2 reservoirs and the further extension of the Agogo discovery to the North," Eni stated, adding that seismic data for Agogo-3 indicate a production capacity exceeding 15,000 barrels of oil per day.
Eni, which operates the Block 15/06 Joint Venture and owns a 36.8421-percent interest in it, noted that Agogo achieved first oil last month with a subsea tie-back of Agogo-1 to the N'Goma FPSO – just nine months after discovery. Eni's co-venturers include Sonangol P&P (36.8421 percent) and SSI Fifteen Limited (26.3158 percent).
The Block 15/06 JV partners have already initiated studies to expand the Agogo field development by establishing a third production hub, Eni stated. The JV anticipates reaching a final investment decision next year.
To contact the author, email mveazey@rigzone.com.
Generated by readers, the comments included herein do not reflect the views and opinions of Rigzone. All comments are subject to editorial review. Off-topic, inappropriate or insulting comments will be removed.