Eni Wins Offshore Indonesia Block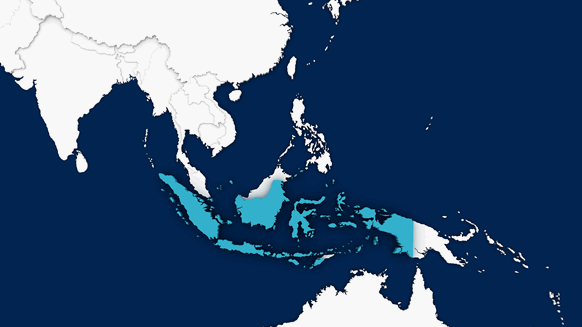 Eni reported that it has won the West Ganal exploration block in Indonesia's offshore Kutei Basin.
Eni S.p.A. reported Monday that it has won the West Ganal exploration block in Indonesia's offshore Kutei Basin in the country's second conventional oil and gas bidding round for 2019.
In a written statement emailed to Rigzone, Italy-based Eni stated that it will operate and own a 40-percent interest in the block. The company added that its partners include state-owned PT Pertamina (30 percent) and Neptune Energy (30 percent).
According to Eni, West Ganal is a new gross split production sharing contract (PSC) that encompasses approximately 436 square miles (1,129 square kilometers) adjoining the Eni-operated Muara Bakau and East Sepinggan PSCs in the Makassar Strait off Indonesia's East Kalimantan province. Eni added that the West Ganal award reinforces its strategic cooperation in the Kutei Basin with Pertamina and Neptune – its partners in the producing Jangkrik field in the Muara Bakau block.
West Ganal includes the Maha discovery that boasts in-place gas resources in excess of 600 billion standard cubic feet, Neptune said in a separate written statement. Neptune added that the consortium has committed to drilling four exploration wells during the first exploration period. Moreover, the firm stated that the group will acquire 232 square miles (600 square kilometers) of 3D and 373 miles (600 kilometers) of 2D seismic data.
Eni noted that Maha's development and time-to-market will benefit from its proximity to the deepwater Jangkrik field, which achieved first gas in May 2017 and supplies the domestic and LNG export markets.
"This award provides Neptune with further long-term growth opportunities in the strategically important Kutei basin," Neptune CEO Jim House said of the West Ganal license. "The block has significant exploration potential, which can be commercialized via existing Jangkrik infrastructure."
Generated by readers, the comments included herein do not reflect the views and opinions of Rigzone. All comments are subject to editorial review. Off-topic, inappropriate or insulting comments will be removed.