Eni Wins Blocks Offshore West Africa
by Matthew V. Veazey
|
Rigzone Staff
|
Tuesday, June 04, 2019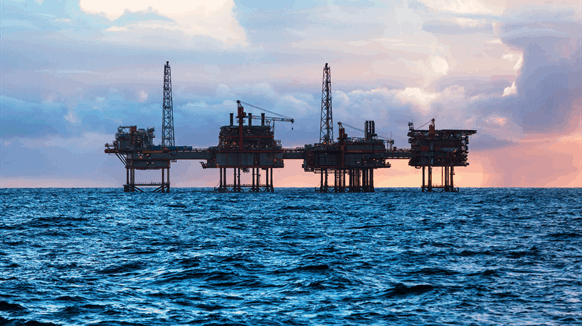 Eni has been awarded two new exploration blocks offshore Ivory Coast.
Eni S.p.A. reported that it has been awarded two new exploration blocks in the eastern part of the sedimentary basin offshore Ivory Coast.
The blocks, part of a group of 20 blocks that became available late last year, are located approximately 19 miles (30 kilometers) offshore and encompass a total area of approximately 352 square miles (911 square kilometers), Eni noted in a written statement emailed to Rigzone early Tuesday. The two new blocks include:
Block CI-501: a 198-square-mile (512-square-kilometer) block approximately 50 miles (80 kilometers) southwest of Ivory Coast's capital, Abidjan, at a water depth ranging from 328 to 7,874 feet (100 to 2,400 meters)
Block CI-504: located roughly 37 miles (60 kilometers) southwest of Abidjan, the 154-square-mile (399-square-kilometer) block is located in 3,281 to 7,710 feet (1,000 to 2,350 meters) of water
Eni noted that it will operate both blocks and hold a 90-percent stake in each, with state-owned firm Petroci owning the remaining 10 percent. An identical ownership breakdown exists in Block CI-205, acreage that Eni already operates and adjacent to the north of the two new blocks.
"Due to their geological continuity, the blocks will be studied in synergy, utilizing Eni's proprietary technologies, with cost-optimization and facilitating time-to-market in the event of a petroleum discovery and commercial development," Eni said in its written statement.
Eni has been active in Ivory Coast since 2015, when it acquired a 30-percent stake in the CI-100 exploration block. The firm noted that it holds five deepwater blocks off the West African country and operates four of the blocks through its Eni Côte d'Ivoire Limited subsidiary.
Generated by readers, the comments included herein do not reflect the views and opinions of Rigzone. All comments are subject to editorial review. Off-topic, inappropriate or insulting comments will be removed.
MORE FROM THIS AUTHOR
Matthew V. Veazey
Senior Editor | Rigzone