Eni Unit to Develop Plastic Waste Recycling Tech
by Matthew V. Veazey
|
Rigzone Staff
|
Wednesday, February 19, 2020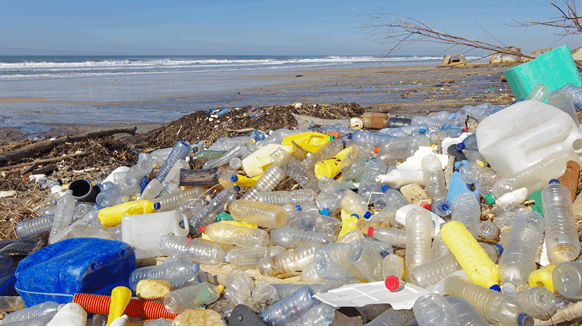 Eni's Versalis subsidiary and the Italian engineering firm S.R.S. are developing a technology to chemically recycle plastic waste.
Eni S.p.A. reported this week that Versalis, its chemical company, has launched a project called "Hoop" to develop a new technology to chemically recycle plastic waste.
"This project confirms Versalis' strategy to develop a chemical recycling technology that complements mechanical recycling technology, which the company is already engaged in, with the goal to give new life to plastic wastes," Versalis CEO Daniele Ferrari commented in a written statement distributed by Eni.
On Monday Versalis signed a joint development agreement with the Italian engineering firm Servizi di Ricerche e Sviluppo (S.R.S.) to transform mixed plastic waste, Eni stated. The company explained the partners will tailor S.R.S.'s pyrolysis technology to turn mixed plastic waste that cannot be mechanically recycled into raw material to produce virgin polymers.
Eni also stated that Versalis will build an initial recycling plant with a 6,000-tonnes-per-year capacity at its facility in Mantova, Italy. It added the chemical subsidiary aims to progressively scale-up the technology, starting with sites in Italy.
"The Hoop project aims to create a theoretically endless plastic recycling process, producing new virgin polymers suitable for all applications and that are identical to polymers that come from fossil raw materials," remarked Ferrari.
A United Nations (UN) website estimates that 300 million tonnes of plastic waste are generated annually. The reference goes on to state that just nine percent of all plastic waste ever produced has been recycled. It adds that more than 90 percent of the 8 million tonnes of plastic waste reaching the world's oceans in a given year arrives via 10 rivers in Africa and Asia.
To contact the author, email mveazey@rigzone.com.
Generated by readers, the comments included herein do not reflect the views and opinions of Rigzone. All comments are subject to editorial review. Off-topic, inappropriate or insulting comments will be removed.
MORE FROM THIS AUTHOR
Matthew V. Veazey
Senior Editor | Rigzone