England Gets Fracking Ban
|
Tuesday, November 05, 2019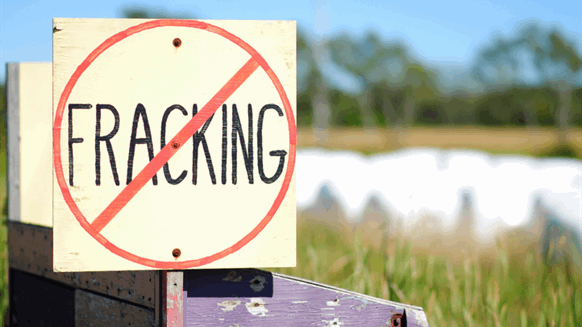 The UK government revealed last weekend that fracking will not be allowed to proceed in England.
The UK government revealed last weekend that fracking will not be allowed to proceed in England "following the publication of new scientific analysis".
Ministers took the decision on the basis of a report by the Oil and Gas Authority (OGA), the UK government said in a statement posted on its website. The report found that it is not currently possible to accurately predict the probability or magnitude of earthquakes linked to fracking operations, the UK government stated.
The moratorium on fracking will stand until "compelling new evidence is provided", the UK government revealed.
"Whilst acknowledging the huge potential of UK shale gas to provide a bridge to a zero-carbon future, I've also always been clear that shale gas exploration must be carried out safely," Business and Energy Secretary, Andrea Leadsom, said in a UK government statement.
"After reviewing the OGA's report into recent seismic activity at Preston New Road, it is clear that we cannot rule out future unacceptable impacts on the local community," Leadsom added.
"For this reason, I have concluded that we should put a moratorium on fracking in England with immediate effect," Leadsom continued.
The business and energy secretary went on to say that maintaining diverse gas supplies for use during the transition as the UK renewable sector grows, or for the production of hydrogen, remains a priority for the government.
OGA Director of Regulation, Tom Wheeler, said, "the OGA's considerations have been informed both by the seismic events and by independent scientific analysis of data from the first Preston New Road well".
"Based on these, the OGA believes that further detailed geomechanical analysis would be needed before we could evaluate with confidence whether hydraulic fracturing could resume in the Fylde, or elsewhere, consistent with the government's policy aims," Wheeler added.
Ken Cronin, the chief executive of UK Onshore Oil and Gas, said, "hydraulic fracturing stimulation is a long-standing technology used around the world and in a number of industries, including the oil and gas, water and geothermal sectors".
"Going forward, we are fully committed to working closely with the Oil and Gas Authority and other relevant regulators to demonstrate that we can operate safely and environmentally responsibly," he added.
"Given the size of the prize at stake, the significantly lower carbon footprint of domestic gas compared to imports and the significant investment the industry and the government have already made, we believe this is the right approach," he added.
To see OGA's report, click here. To contact the author, email andreas.exarheas@rigzone.com
Generated by readers, the comments included herein do not reflect the views and opinions of Rigzone. All comments are subject to editorial review. Off-topic, inappropriate or insulting comments will be removed.