Energy Workforce & Technology Council Sets Succession Plan
|
Tuesday, January 17, 2023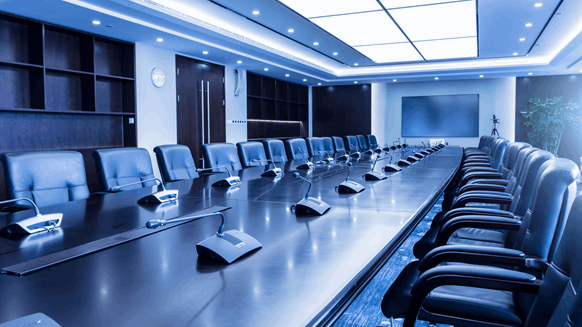 The Energy Workforce & Technology Council has approved a long-term executive leadership succession plan.
The Energy Workforce & Technology Council has approved a long-term executive leadership succession plan.
The Council said that the current CEO Leslie Beyer would step down in July 2023. Effective immediately, Molly Determan, the current Chief Operating Officer, and Tim Tarpley, the current Senior Vice President and Counsel, are both elevated to the role of President with equal responsibility.
Their joint leadership of the Energy Workforce & Technology Council, reporting to the board of directors, will begin upon Beyer's departure in July.
"It has been a pleasure to work with Leslie as she has led the Association to new heights over the last eight years. Consistent with the governance protocols embraced by Leslie and the Energy Workforce Board of Directors, the controlled leadership transition announced today will ensure our long-term continuity. I have the utmost confidence in Tim and Molly and in their shared ability to lead the Association to even greater success over the coming years."
"Under Leslie, our Association has grown exponentially, not only in size, but in global recognition of the energy services sector. Her leadership as an advocate for the men and women of our sector has been crucial and as she now expands her work as a corporate Director, the Board and I wish her all the best," said Energy Workforce Co-Chair Michael Reeves, President and CEO of Shawcor International.
"It has been the professional experience of a lifetime to lead the Energy Workforce & Technology Council, and its predecessor, the Petroleum Equipment & Services Association. I am extraordinarily proud of what we have accomplished as a team and achieved on behalf of the sector and look forward to continuing my efforts in support of this great industry."
"Having devoted so much personal energy to the growth and development of this organization, it also gives me great satisfaction to leave our work in the very capable hands of Molly Determan and Tim Tarpley. I know their leadership will take Energy Workforce to new and even greater places," said Leslie Beyer, CEO.
"I'm very passionate about our work at Energy Workforce, and all we do to support the sector and the industry. Being part of this management team for the past nine years has been an incredible experience and I'm very excited to partner with Tim in leading our Association forward," Determan stated.
"I have thoroughly enjoyed working to grow the advocacy and government affairs portion of Energy Workforce over the past five years and amplifying the voice of the more than 650,000 energy workers we represent. I look forward to partnering with Molly to grow the reach of the organization even further in the coming years," Tim Tarpley said.
Energy Workforce will observe its annual Board renewal process at their upcoming annual meeting April 26-27 in Austin, Texas. At that time, Brian Groody, Vice President of OFS North America at Baker Hughes and Daniel Hindes, Vice President of Well Servicing at ClearWell Dynamics will be elected to the positions of Co-Chairs, and Scott Livingston, President of Intervention & Stimulation Equipment at NOV Completion & Production Solutions is expected be elected as Vice Chair.
"Daniel and I look forward to working with Tim, Molly, and the entire management team as we move the Association and sector forward in the coming years. Under Leslie's leadership, the team has grown with talented professionals operating in a high-performance, collaborative culture. Leslie has created a legacy of achievement working on behalf of Energy Workforce Members, the sector and industry, and I wish her the best as she expands her Board career," Groody stated.
"Molly and Tim are both extraordinary leaders with proven track records of leadership to continue to drive the change and momentum needed to lead the Association through the unprecedented challenges the industry faces today. I have enjoyed working with them through the Board and Committees and know that with their combined experience, professionalism, and expertise, they will provide great leadership for the Association," Daniel Hindes concluded.
To contact the author, email username.eldina@gmail.com
Generated by readers, the comments included herein do not reflect the views and opinions of Rigzone. All comments are subject to editorial review. Off-topic, inappropriate or insulting comments will be removed.