Energy Transfer Launches Open Season for Bakken System Expansion
|
Thursday, March 01, 2018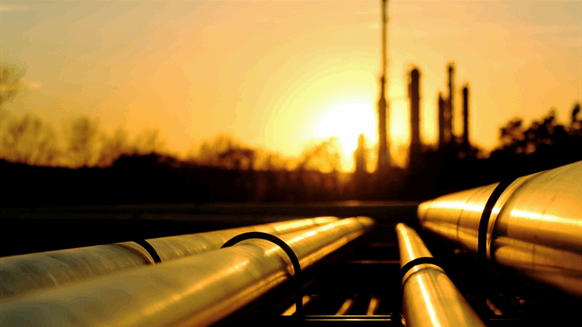 The Bakken Pipeline System went into service on June 1, 2017.
Energy Transfer Partners, L.P. (ETP) on Thursday reported that its Dakota Access, LLC and Energy Transfer Crude Oil Co., LLC (ETCO) subsidiaries have launched a binding expansion open season for incremental capacity on the ETP-operated Bakken Pipeline System.
According to ETP, Dakota Access and ETCO expect to determine how much capacity to add to the mostly 30-inch light, sweet crude system based on committed shipper subscriptions for transportation service from the open season. The 1,915-mile Bakken Pipeline System, which originates in the Bakken/Three Forks play in North Dakota and extends to storage hubs in Patoka, Ill., and Nederland, Texas, comprises:
The approximately 1,172-mile Dakota Access Pipeline, which runs from terminals in the North Dakota counties of Mountrail, Williams and McKenzie to the Patoka area
The 700-plus-mile ETCO pipeline from Patoka to Nederland.
ETP's website provides additional details about the expansion open season.
Generated by readers, the comments included herein do not reflect the views and opinions of Rigzone. All comments are subject to editorial review. Off-topic, inappropriate or insulting comments will be removed.