Energy Training Fund Helps Thousands
by Andreas Exarheas
|
Rigzone Staff
|
Monday, May 27, 2019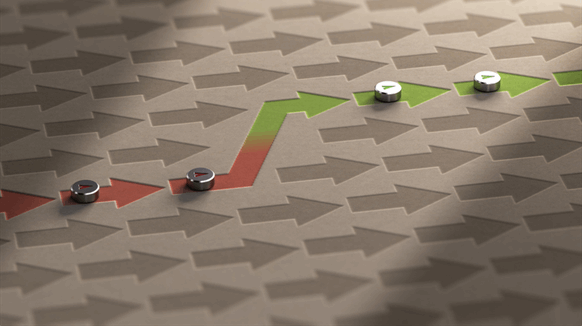 The Scottish government's $15.2 million Transition Training Fund for those affected by the global downturn in the oil and gas sector has helped 4,272 people.
The Scottish government's $15.2 million (GBP 12 million) Transition Training Fund (TTF) for those affected by the global downturn in the oil and gas sector has helped 4,272 people over the past three years, TTF manager Skills Development Scotland (SDS) has revealed.
The TTF offered those facing redundancy from the sector, or its supply chain, the chance to access training so they could apply their skills and experience in new jobs.
As of March 31, when the fund closed to new applications, there were 3,910 people whose individual applications for support had been approved, SDS highlighted. The skills body outlined that a further 250 people accessed training offered through training providers, 90 people received training aimed at workers aged over 50, or workers with managerial experience, and 22 people received support for teacher training.
"As part of the Energy Jobs Taskforce, SDS has worked alongside a range of agencies and with the industry itself to provide support to both employers and individuals affected by the downturn," Gordon McGuinness, director of industry and enterprise at SDS, said in an organization statement.
"The Transition Training Fund has been a key part of that, and the figures show it has played a role in helping the industry move towards a more stable future," he added.
"Support remains available for people affected by redundancies at SDS's network of centers, offering one-to-one-advice for anyone looking to find work or access training," McGuiness continued.
Scotland's Energy Minister, Paul Wheelhouse, said, "I am particularly pleased that more than 3,900 people have been helped with tailored support, in comparison with an initial estimate that the fund might support up to 3,000 in this way".
"I therefore want to thank the team at Skills Development Scotland for their dedication, hard work and commitment to helping those affected by the downturn," he added.
Nicola Sturgeon, Scotland's first minister, announced the launch of the TTF on February 1, 2016. SDS, which is based in Glasgow, has a workforce of more than 1,400 people, according to its website.
Generated by readers, the comments included herein do not reflect the views and opinions of Rigzone. All comments are subject to editorial review. Off-topic, inappropriate or insulting comments will be removed.
MORE FROM THIS AUTHOR
Andreas Exarheas
Editor | Rigzone