Energy Companies Should Recruit Where Google Does
by Valerie Jones
|
Rigzone Staff
|
Tuesday, April 23, 2019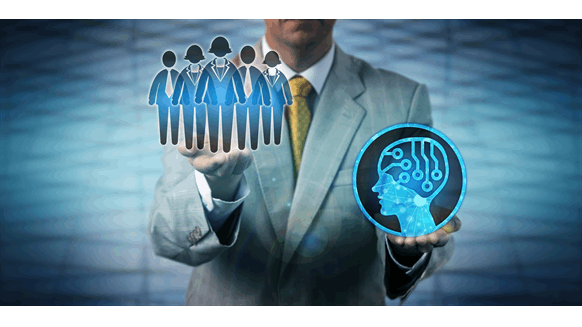 Energy execs believe the industry has to be more proactive in going after the talent it wants.
It's no secret that in this day and age, competition for tech talent is fierce. And often times, oil and gas companies are losing out to tech companies like Google.
Perhaps oil and gas should take a page out of tech's playbook.
"When you try to attract today's workforce with the choices they have, they can look at energy very easily and say, 'oh, that's a dirty, nasty business that hurts the environment,'" Aaron Sobel, vice president of human resources and administration and CHRO for Diamond Offshore said during the WorkforceNEXT Energy Summit in Houston recently. "The first thing energy companies should consider when sourcing talent is going to where companies are at 4.0 and closer to recruit talent."
Sobel said energy companies should go to the sources that already exist who think like the workers they're seeking.
It would also help to think of the industry in other ways besides a commoditized business, noting that the industry could better be marketed as having exciting challenges that the next generation of workers can solve.
Promoting a better work-life balance could also help, Sobel said.
"The reality is the workforce that we have coming in now and tomorrow won't accept those long hours. We need to meet employees better where they are in their work-life balance," he said. "That means flexible work hours, maternal/paternal leave … those are the kinds of things that are going to attract and help retain talent in the industry."
"And guess who does that well today? The tech industry."
Energy Needs a Better Story
Energy is competing with the rest of the world for talent, so that requires energy companies to put themselves on the same stage as non-energy companies, said Bob Newhouse, vice president, talent development for KBR, Inc.
And part of that is through telling stories and sharing experiences.
"We're working on our employee stories. It's not enough for us as a company to tell you what it's like to work here … we went and asked our employees," said Newhouse. "We began to collect them and let the employees tell their stories. They are compelling and genuine."
Pink Petro CEO Katie Mehnert added that the way people connect to the meaningful work the energy industry does is through its stories.
"The trend I see is that people want to share their stories and be authentic doing so," Mehnert said.
"We don't do a good job of telling our story sometimes," added Newhouse. "We have to highlight the complexities, challenges and the opportunities that exist in energy."
Generated by readers, the comments included herein do not reflect the views and opinions of Rigzone. All comments are subject to editorial review. Off-topic, inappropriate or insulting comments will be removed.
MORE FROM THIS AUTHOR
Valerie Jones
Senior Editor | Rigzone