Encana to Become US Firm with New Name
|
Thursday, October 31, 2019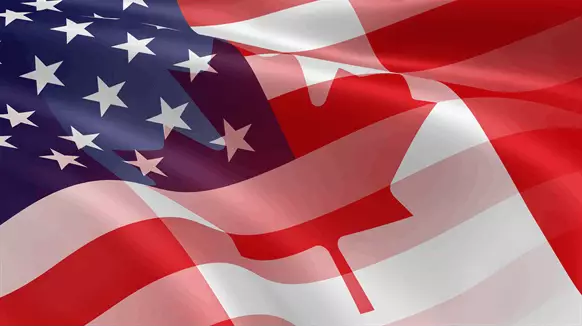 Calgary-based Encana unveiled plans to move its corporate domicile from Canada to the United States and change its name to Ovintiv.
Calgary-based Encana Corp. Thursday unveiled plans to move its corporate domicile from Canada to the United States and change its name to Ovintiv Inc.
"A domicile in the United States will expose our company to increasingly larger pools of investment in U.S. index funds and passively managed accounts, as well as better align us with our U.S. peers," Encana CEO Doug Suttles said in a written statement emailed to Rigzone.
Citing public data, Encana estimates that its U.S.-domiciled peers enjoy access to approximately 20 percent more index/passive ownership capital, according to a shareholder information sheet posted to Encana's website. Additionally, the firm stated in a conference call Thursday that a U.S. domicile will allow it to tap into the much larger U.S. equity market – approximately 15 times the size of Canada's.
"We believe this change will level the playing field with our principal competitors, most of which are U.S.-based companies," stated Encana, which also noted in a Thursday conference call the change will not alter its operations or strategy.
The change in domicile must receive shareholder, stock exchange and court approval before taking effect, likely in early 2020, Encana noted. The company stated that it expects to put three related items up for a shareholder vote during the first quarter of next year:
Shifting the corporate domicile from Canada to the U.S.
Changing the name from Encana to Ovintiv
Authorizing a consolidation and share exchange that would provide shareholders with one share of Ovintiv common stock for every five common shares of Encana.
The changes will require a two-thirds vote to win approval, along with stock exchange and Canadian court backing. Following the corporate redomicile and name change, the re-branded company would begin trading on both the New York and Toronto stock exchanges under the ticker symbol "OVV," Encana stated. The company currently is listed on the New York Stock Exchange and the Toronto Stock Exchange, trading under the ticker symbol "ECA" in both cases.
Encana's operations are spread throughout several onshore U.S. and Canada onshore basins. The company states on its website that its "core growth assets" are in the Anadarko and Permian basins in the U.S. and the Montney play in Alberta and British Columbia. In addition, it holds positions in the Bakken, Duvernay, Eagle Ford and Uinta basins.
"The change in corporate domicile will not change how we run our day-to-day activities," stated Suttles. "However, our actions show that we will leave no stone unturned to capture the value we deeply believe exists within our equity."
To contact the author, email mveazey@rigzone.com
Generated by readers, the comments included herein do not reflect the views and opinions of Rigzone. All comments are subject to editorial review. Off-topic, inappropriate or insulting comments will be removed.