Enbridge Proposes New Mainline Toll Scheme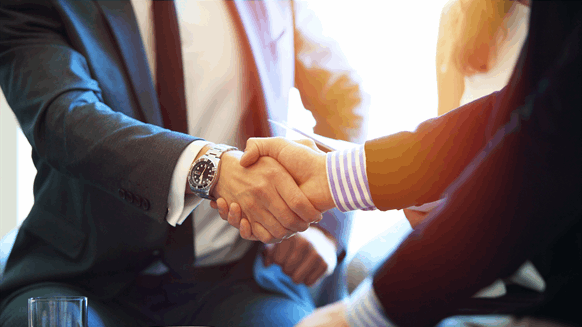 The new system comes after Canada's regulator rejected an earlier proposal favoring bigger oil sellers.
Image by opolja via iStock
Enbridge Inc. said Thursday it had "in principle" reached a settlement with oil shippers on a new tolling system for a key pipeline linking Canada and the USA, after Canada's regulator rejected an earlier proposal favoring bigger oil sellers.
The Canada Energy Regulator in 2021 rejected Enbridge's plan to offer the majority of space on the Mainline on long-term contracts and incentivize shippers with lengthier contracts and higher volumes. The nearly 8,600-mile pipeline is North America's largest petroleum transporter carrying over three million barrels a day, according to Enbridge.
The Calgary city-based owner, however, announced Thursday a deal with shippers on both sides of the Mainline on new toll incentives that would last 7.5 years till 2028. It expressed confidence the regulator will give the nod.
Enbridge has put forward what it called an International Joint Toll that covers "heavy crude oil movements from Hardisty to Chicago, comprised of a C$1.65 per barrel toll plus a US$2.57 per barrel toll, plus the applicable Line 3 Replacement surcharge". Tolls under the scheme would be adjustable based on commodity and distance, with a dual currency payment for the Canadian portion of tolls as Enbridge's shield against foreign exchange fluctuations.
"Mainline will earn 11% to 14.5% returns, on a deemed 50% equity capitalization, throughout the term of the agreement, which is similar to the returns earned on average during the previous tolling agreement", the operator said.
The new pact covers about 70 percent of deliveries "while approximately 30% of deliveries are tolled on a full path basis to markets downstream of the Mainline".
"The other continuing feature is that the Mainline toll will flex up or down US$0.035 per barrel for 50,000 barrel per day changes in throughput", Enbridge added.
"The expected financial outcome from this settlement is in line with previously reported financial results and guidance provided, subject to filing and regulatory approval of the definitive agreement and associated rates".
Enbridge said the scheme incentivizes the operator to maximize capacity.
It said the settlement had been approved by its board of directors and got "overwhelming support from a 37-member industry stakeholder group that includes producers, refiners, integrated companies, industry agencies, and governments".
The company has yet to finalize the deal with industry players. It will be submitted to the Canada Energy Regulator by September and Enbridge expects implementation later in 2023.
In the meantime interim tolls apply to both domestic deliveries and petroleum headed to the USA, which are also part of the preliminary agreement.
The new tolling system comes after the Canada Energy Regulator rejected Enbridge's proposal to allow shippers to reserve up to 90 percent of Mainline's capacity for at least eight years to up to 20 years and incentivize pricing for shippers with longer contracts and bigger transport volumes.
"This model would leave as little as 10 per cent available for monthly shipments for those without a long-term contract", the regulator said November 26, 2021.
Key to the decision was whether the 10 percent uncommitted capacity meets the common carriage obligation under Canadian law, by which oil pipeline companies must not decline service to any shipper.
"The proposed reservation of 10 percent of capacity for uncommitted volumes is not likely to provide a meaningful option to access pipeline capacity", the regulator ruled November 19, 2021.
To contact the author, email jov.onsat@rigzone.com
What do you think? We'd love to hear from you, join the conversation on the Rigzone Energy Network.

The Rigzone Energy Network is a new social experience created for you and all energy professionals to Speak Up about our industry, share knowledge, connect with peers and industry insiders and engage in a professional community that will empower your career in energy.