Economies of MENA Oil Exporters Set to Dip This Year: IMF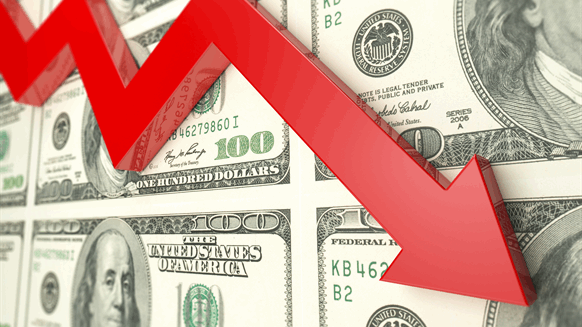 The main driver of growth in MENA shifts to non-oil activities.
Image by Baris-Ozer via iStock
A shift to non-hydrocarbon activities as the driver of growth in oil-exporting economies in the Middle East and North Africa (MENA) is poised to slow down their gross domestic product (GDP) expansion in 2023, the International Monetary Fund (IMF) said this week.
MENA oil exporters are forecast to log a collective 3.7 percent increase in GDP "as the positive momentum in the retail and service sectors (Kuwait, Saudi Arabia, United Arab Emirates) is sustained thanks to abundant liquidity, continued reform momentum, and rapid acceleration of private investment (Saudi Arabia), partially offsetting the impact of slow growth in major trading partners".
The shift to non-oil revenue sources is evident in oil production cuts, the lender said in its economic outlook report for the Middle East and Central Asia. The Organization of Petroleum Exporting Countries Plus (OPEC+) has set a group output curb of two million barrels per day (bpd) effective November 2022 to December 2023. Eight OPEC+ nations further said April 2 they will trim output on top of the collective rollback agreed on last year. The separate announcements by OPEC members Algeria, Iraq, Kuwait, Saudi and the United Arab Emirates and OPEC allies Kazakhstan, Oman and Russia mean a combined reduction of 1.649 million bpd from May to December.
The IMF upgraded its real GDP growth projection for the MENA region for 2022 to 5.3 percent due to higher-than-expected growth in oil exporters Bahrain, Libya, Qatar, Saudi Arabia and the United Arab Emirates, as well as oil importers Jordan, Mauritania, Morocco and Tunisia. But the IMF presented a different scenario for 2023.
"Real GDP growth for MENA oil exporters is expected to slow from 5.7 percent in 2022 to 3.1 percent in 2023 (and to broadly maintain that pace in 2024) as the main driver of growth in most oil exporters shifts to nonhydrocarbon activities, reflecting agreed oil production cuts", the Washington-based agency said.
For Central Asia and the Caucasus, a decline in oil prices is likely to drag down current account balances for oil exporters in the region by 5.4 percent of GDP on average. The IMF projected average petroleum spot prices at $74.2 a barrel in 2023 and $70 in 2024, down from $85.5 and $80.2 in October 2022 respectively. "Oil futures curves point to prices decreasing toward $62.70 by 2028", it added.
Economies in Caucasus and Central Asian are expected to decelerate to 4.3 percent this year before rebounding to 4.5 percent in 2024, according to the IMF.
Growth Pulldown from Inflation
For both CCA and MENA, tight monetary policies in response to high inflation would contribute to the economic slowdown, the IMF said. Core inflation has remained high since the last months of 2022 despite some easing in headline inflation partly due to an energy-led decrease in commodity prices, the report said.
Monetary policy tightening, or the raising of interest rates by central banks, across the globe has also contributed to the deceleration in headline inflation, or inflation in consumer prices including items with volatile price movements. But this policy trend has also started "to dampen demand and contain price pressures", the IMF said.
Energy Price Implications on Households, Economies
While oil prices are predicted to fall, the cost of energy has remained heavy for households, the report said.
"In the near term, and where fiscal space permits, countries should prioritize targeted and temporary support, with cash transfers to protect the most vulnerable from still-high energy and food prices", it said.
At the macro-level, the IMF recommended oil exporting economies "manage oil revenue carefully, avoid expanding current expenditures, and improve budget transparency".
"Fiscal efforts should address the challenges posed by climate change, the energy transition, and economic diversification by continuing non-oil revenue mobilization with reforms to increase the efficiency of tax collections and wage bill rationalization", it added.
To contact the author, email jov.onsat@rigzone.com
What do you think? We'd love to hear from you, join the conversation on the Rigzone Energy Network.

The Rigzone Energy Network is a new social experience created for you and all energy professionals to Speak Up about our industry, share knowledge, connect with peers and industry insiders and engage in a professional community that will empower your career in energy.