Earthstone Gets New CEO
|
Friday, January 31, 2020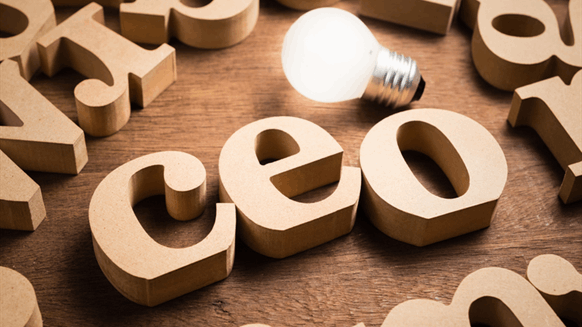 Texas-based Earthstone Energy has announced that its current president will be appointed chief executive officer and president.
Texas-based Earthstone Energy, Inc. has announced that its current president, Robert J. Anderson, will be appointed chief executive officer and president, effective April 1.
The company's current chairman and CEO, Frank A. Lodzinksi, will be appointed executive chairman on the same day, the company revealed.
Anderson has served as the president of Earthstone since April 2018. Prior to that he served as executive vice president, corporate development and engineering, from December 2014 until his appointment as president.
The impending Earthstone CEO has 30 years of industry experience in multiple roles and previously worked at GeoResources, Inc., AROC, Inc., Anadarko Petroleum Corporation and Vastar Resources/ARCO International. He has a B.S. degree in Petroleum Engineering from the University of Wyoming and an MBA from the University of Denver.
"Based on his experience, capability and vision, I have complete confidence in Robert's ability to lead the company on behalf of our shareholders," Lodzinksi said in a company statement.
"I speak for the full board of directors and our staff in congratulating Robert on his appointment and I look forward to remaining an integral part of the team," he added.
Commenting on his new job, Anderson said, "it is my honor to take on the role of chief executive officer of Earthstone".
"I look forward to leading the company and will embrace the principles that have made us successful. We will continue to align our efforts with our shareholders, work on their behalf and maintain our high standards of performance and excellence in all of our activities," he added.
"I would like to thank the board for this opportunity and Frank for his guidance and leadership of Earthstone as chief executive officer," Anderson continued.
Earthstone describes itself as a growth-oriented independent energy company engaged in developing and operating oil and gas properties. The company's primary assets are located in the Midland basin of west Texas and the Eagle Ford trend of south Texas.
The company achieved full year 2019 estimated average daily sales volumes of 13,381 barrels of oil equivalent per day, according to its latest operations update.
To contact the author, email andreas.exarheas@rigzone.com
Generated by readers, the comments included herein do not reflect the views and opinions of Rigzone. All comments are subject to editorial review. Off-topic, inappropriate or insulting comments will be removed.