Downcycle Looms for China's Petrochemical Industry
|
Wednesday, January 15, 2020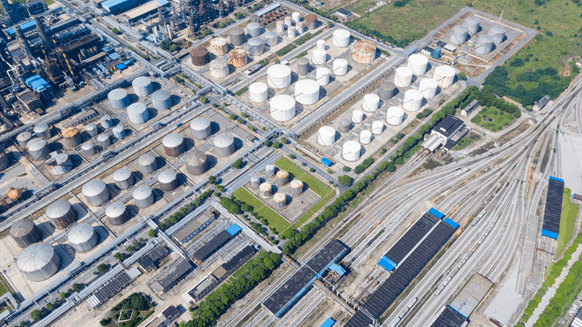 The world's biggest petrochemical-producing country in the world could experience the beginning of a downcycle this year, according to Wood Mackenzie.
The world's biggest petrochemical-producing country in the world could experience the beginning of a downcycle this year, according to a recent report by Wood Mackenzie (WoodMac).
China's paraxylene (PX) market has been hit by a supply overhang and the olefins and polyolefins markets are expected to experience it as well.
"In 2020, China will see a wave of new capacity coming online from some mega refinery and petrochemical complexes," senior consulting manager Kelly Cui said in the report. "This supply surge, coupled with a weakening economy, will create severe challenges for China's petrochemical market. We expect chemical commodity prices to fall further and production margins will continue to be squeezed."
WoodMac provides further analysis on the PX, olefins and polyolefins markets.
Supply Surge for Olefins
With China adding 5.8 MMtpa of ethylene and 5.75 MMtpa capacity in 2020, the country's olefins operating rates will be forced down. WoodMac predicts to the tune of drops from 96 percent in 2019 to 87 percent in 2020 (ethylene) and from 82 percent in 2019 to 80 percent in 2020 (propylene).
"The opening up of foreign investment and the relaxation of crude oil import licenses and quota to Chinese private companies have brought on more capacity to the olefins sector," Cui said. "Demand, on the other hand, is expected to remain stable in 2020. This means the market will become more complicated and volatile."
WoodMac expects the average ethylene price and margins to drop more in 2020.
Overcapacity Expected for Polyolefins
WoodMac cites global economic growth, the US-China trade war, a decrease in automobile production and a thriving e-commerce industry as influencers of China's polyolefins market in 2019.
According to senior consultant William Liu, it's expected that polyethylene, benefitting from the e-commerce boom, will achieve a higher-than-GDP growth rate for 2019, at around 7.5 percent.
"However, polypropylene demand, impacted by weak global economic growth and automobile production, is expected to have grown at 5.9 percent, just below the GDP growth rate," he added.
Liu said although polyethylene demand is expected to be robust in 2020, capacity is outpacing demand. This will cause a market imbalance.
"The overcapacity may weigh on operation rates. What is making market sentiment worse is that it is just the beginning of the overcapacity cycle," he added. "Meanwhile, polypropylene is facing a more severe market. Slower demand growth dragged down by raffia, automobile and home appliances, coupled with new capacity additions will dampen operation rates significantly."
PX Market Supply Steadily Increasing
PX capacity increased by 36 percent year-over-year to 17.2 MMtpa in 2019. Production also increased by 30 percent to 13 MMtpa. WoodMac expects domestic PX capacity to increase by another 5 MMtpa in 2020.
"Newcomers to the PX market are expected to face a slowdown in the downstream polyester market," said consultant Arthur Luo. "We expect consumption growth to moderate to 9 percent in 2019 and to slow down further to 4.6 percent in 2020. Additional capacity will weigh on margins and depress the overall PX utilization rate towards 70 percent."
Cui added, "Asset rationalization, not just in China but also other parts of Asia, will need to happen to help markets to rebalance and allow production margins to recover."
To contact the author, email Valerie.Jones@Rigzone.com
Generated by readers, the comments included herein do not reflect the views and opinions of Rigzone. All comments are subject to editorial review. Off-topic, inappropriate or insulting comments will be removed.