Does Private Equity Have a Future in Deepwater Gulf of Mexico?
by Valerie Jones
|
Rigzone Staff
|
Wednesday, September 19, 2018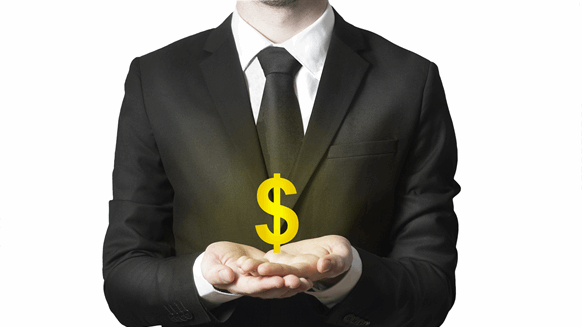 New analysis by Wood Mackenzie takes a look at private equity in the US Gulf of Mexico, exploring operational strategies and potential risks.
While majors and independents alike have had their sights on red-hot onshore shale plays, it's left the door open for private equity investments in the Gulf of Mexico.
Recent analysis by Wood Mackenzie (WoodMac) explores the future of private equity in deepwater U.S. Gulf of Mexico.
"With the region shifting from a period of expansion to a period of capital restraint, private equity-sponsored companies, focusing on investment discipline and efficiently commercializing prospects, have shown what it takes to compete," WoodMac research analyst with its GOM team and lead author of the analysis, Michael Murphy, said in statement emailed to Rigzone.
Expected capital spend in the GOM is expected to increase by 20 percent, from a projected $1 billion USD in 2018 to $1.2 billion USD in 2020. While the Majors represent the bulk of projected GOM capital spend in the near future, private equity-backed companies will play a larger role in the region long-term.
Covington, Louisiana-based LLOG Exploration represents the largest portion of forecasted private-equity backed activity.
"Just as private equity's entrance into the US Lower 48 brought fresh impetus and renewed direction to exploration and production, private equity is bringing a different operational approach to the Gulf of Mexico," said Murphy. "Capitalizing on lower cost structures and focusing on quicker paybacks, these smaller, nimbler private equity-backed outfits have shown an ability to turn discoveries into dollars at a faster clip than their competition."
On average, private equity-backed companies have experienced three years from discovery to first oil for fields sanctioned since 2010, compared to six years for most Majors and Independents. The average full-cycle CAPEX in deepwater GOM is currently $12 USD per barrel of oil equivalent for private equity-backed companies, which is 40 percent lower than Independents.
But private equity investments in the GOM don't come without their challenges – namely the exit process, WoodMac notes.
"Deepwater could pose the Hotel California problem for private equity-funds, you can check in anytime you want but you can never leave," Murphy said. "With a smaller buyer pool in deepwater, and Wall Street focused on tight oil and favoring companies with large share buyback programs, private equity-backed companies will need to consolidate and grow their reserve base to become more attractive. This will provide stronger exit opportunities for funds looking to monetize assets."
Generated by readers, the comments included herein do not reflect the views and opinions of Rigzone. All comments are subject to editorial review. Off-topic, inappropriate or insulting comments will be removed.
MORE FROM THIS AUTHOR
Valerie Jones
Senior Editor | Rigzone