Does IEA See Global Oil Demand Peaking By 2030?
|
Tuesday, December 17, 2019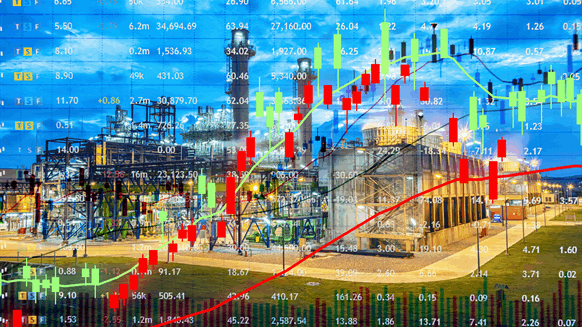 Are projections of global oil demand peaking pure speculation?
Supplying 33 percent of the world's energy, oil is still the most important fuel. Oil meets over 95 percent of transportation needs and really has no significant substitute. At over 2 million units, electric vehicle sales set new records in 2018 but there are still some 90 million oil-fueled cars bought every year. Now at ~101 million b/d, global oil consumption continues apace at all-time highs and is expected to grow another 1.3 million b/d next year. Yet, there is an increasingly popular belief that oil usage is destined to peak sometime in the near future. This is mostly because of more policies to abate climate change by using more renewable energy and less oil-based transport systems to cut greenhouse gas emissions.
The International Energy Agency's just-released World Energy Outlook 2019 models three different scenarios for the world's future oil demand. Current Policies is obviously a status-quo forecast that does not anticipate much change to ongoing growth trends. Sustainable Development provides a strategic pathway to meet global climate, air quality, and energy access goals in full. And Stated Policies mirrors the plans and ambitions announced by policy makers around the world without trying to envision how these plans might change in future.
Current Policies has annual oil demand continuing to rise at recent levels of 1.2 million b/d or so for many years to come. In contrast, Sustainable Development has oil demand peaking soon and then falling back to 67 mb/d by 2040, a level last seen in 1990. This makes IEA's Stated Policies scenario more of a central projection. Here, global oil demand continues to rise but it loses momentum over the next two decades. Incremental consumption increases by 1 million b/d each year to 2025 but then growth starts to slow down. This does not indicate a definitive peak in oil usage per se, but yearly demand increases fall to just 0.1 million b/d on average during the 2030s, ending up at 106 million b/d in 2040. The Stated Policies scenario is based on China's oil demand peaking at 15.7 million b/d in the early-2030s, while India's "only" nearly doubles to 9 million b/d in 2040. This forecast for fast-growing China seems especially conservative as demand has already jumped 2 million b/d since 2015 alone to 14 million b/d.
Source: IEA WEO 2019
With passenger cars constituting 40-45 percent of global oil demand, more electric vehicles and less internal combustion engines are the key displacing factor to reduce oil usage. Potentially, IEA thinks that sales of traditional cars could peak in the late-2020s. In Stated Policies, more than 30 million electric cars are sold each year by 2040, a 15-fold leap from 2018. The scenario's 330 million electric cars on the road in 2040 avoid 4 million b/d of oil demand. But IEA's assumption here that the rising popularity of sports utility vehicles (SUVs) will level off could easily fail to materialize. Quietly, gas-guzzling SUVs are becoming more popular in countries where middle classes are rapidly expanding. SUVs are generally less fuel-efficient and far more difficult to electrify since they are so heavy. In China, for instance, SUVs are 45 percent of new vehicle sales, with India at 33 percent. Current SUV trends could add 2-3 million b/d in global oil demand by 2040, offsetting the savings of electric cars even under immense growth to a fleet of 150 million units.
Further, strong demand from ethane, liquefied petroleum gas, and naphtha derived from oil will continue to mount demand. The reality is that oil is heavily utilized and often irreplaceable in plastics manufacturing. Oil is integral to literally thousands of products that humans depend on everyday. With petrochemicals accounting for ~15 percent of all oil demand today, IEA believes that the sector could eventually become the largest end-user. Indeed, as we stand now, projections of global oil demand peaking are purely speculation.
Generated by readers, the comments included herein do not reflect the views and opinions of Rigzone. All comments are subject to editorial review. Off-topic, inappropriate or insulting comments will be removed.