DOE Makes Cyber Security Investment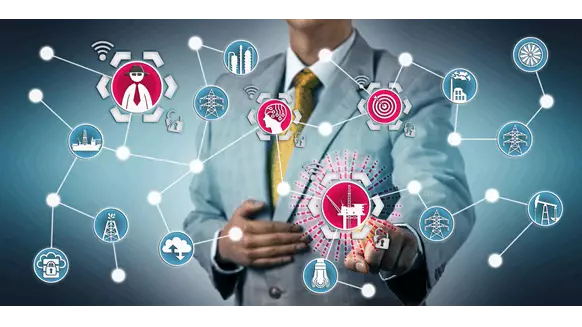 The Department of Energy announces an $8 million cyber security investment for the energy sector.
The U.S. Department of Energy (DOE) has announced an $8 million investment in "innovative approaches" to "enhance the reliability and resilience of the nation's energy infrastructure".
The partnership opportunity will spur the development of next generation tools and technologies "that are not available today" but will become "widely adopted" throughout the energy sector to reduce cyber incident risk, according to the DOE.
Projects are intended to advance the resilience of electricity generation, transmission and distribution infrastructure as well as the production, refining, storage and distribution of oil and natural gas, by enhancing the ability to survive a cyber-attack while sustaining critical energy delivery functions, the DOE revealed.
"The Department of Energy is committed to securing our nation's energy infrastructure against all threats, both natural and manmade," Under Secretary of Energy, Mark W. Menezes, said in an organization statement.
"Through this funding opportunity, we will accelerate efforts to strengthen our nation's energy infrastructure against cyber-attacks and ensure a more secure, resilient and reliable energy delivery system," he added.
Advancing cyber security is a core priority for the DOE, Deputy Secretary of Energy Dan Brouillette stated in a DOE cyber security strategy document in June last year.
Led by U.S. Energy Secretary Rick Perry, the DOE's mission is to ensure America's security and prosperity by addressing its energy, environmental and nuclear challenges through transformative science and technology solutions, according to the organization's website.
Back in October last year, Mike Spear, industrial cyber security global operations director at Honeywell, revealed that cyber attacks in the oil and gas sector had increased over 2018.
In December 2018 Saipem revealed that it had been the victim of a cyber attack that hit servers based in the Middle East, India, Aberdeen and Italy.
Generated by readers, the comments included herein do not reflect the views and opinions of Rigzone. All comments are subject to editorial review. Off-topic, inappropriate or insulting comments will be removed.