DNO Triples Production at Peshkabir Field
by Andreas Exarheas
|
Rigzone Staff
|
Monday, December 11, 2017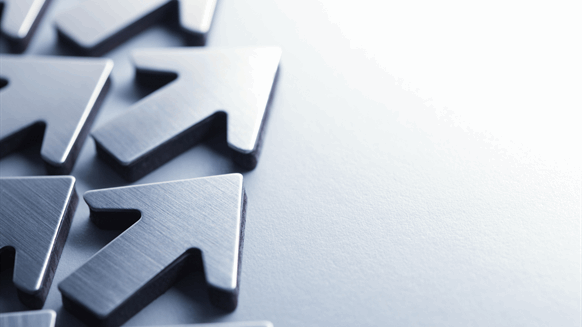 Production from the Peshkabir field in the Kurdistan Region of Iraq's Tawke license has tripled to 15,000 barrels of oil per day.
DNO ASA has announced that production from the Peshkabir field in the Kurdistan Region of Iraq's Tawke license has tripled to 15,000 barrels of oil per day (bopd), following completion of the Peshkabir-3 well testing, stimulation and clean-up program.
A total of 11 zones in a 1.2 kilometre horizontal section of Cretaceous and Jurassic reservoir in the Peshkabir-3 well were individually tested and flowed successfully, according to DNO, of which ten were oil zones and one a gas zone.
The oil zones were said to have tested an average of 5,340 bopd per zone on a 64/64" choke, with the highest individual test rate coming in at 7,200 bopd.
A multi-zone combined production test totalled 12,500 bopd on a 128/64" choke from five zones, DNO confirmed.
Oil and gas analysts at GMP FirstEnergy reacted positively to the news.
"This is a very high flow rate. We were cautiously only anticipating 5,000 bopd gross production for Peshkabir in 1H18," analysts said in a brief research note sent to Rigzone. "This might prove to be too conservative," they added.
The analysts said there might also be positive implications for reserves at Peshkabir, as one of the well objectives was to assess the horizontal extent of the Cretaceous that was not visible on seismic.
"Overall, 48 million barrels of oil equivalent gross 2C resources were estimated to be held in the Cretaceous at Peshkabir," GMP FirstEnergy analysts said.
Production from the previously drilled Peshkabir-2 well, in operation since May, together with that of the new Peshkabir-3 well are currently processed through temporary test package facilities and trucked to DNO's adjacent Tawke field facilities for export.
As previously announced, the Tawke license partners are proceeding with 'fast track' plans to commission an early production facility by year-end, and complete installation of pipeline connections early in 2018, to allow the ramp up of output at the Peshkabir field.
Preparations are underway to drill the Peshkabir-4 well, which will be designed to test the underlying Triassic reservoir.
DNO operates, and has a 75 percent interest in, the Tawke license, with partner Genel Energy plc holding the remainder. The license contains the Tawke and Peshkabir fields whose combined year-to-date production has averaged 110,000 bopd.
Generated by readers, the comments included herein do not reflect the views and opinions of Rigzone. All comments are subject to editorial review. Off-topic, inappropriate or insulting comments will be removed.