Digital Transformation Disrupts Oil and Gas
|
Monday, December 17, 2018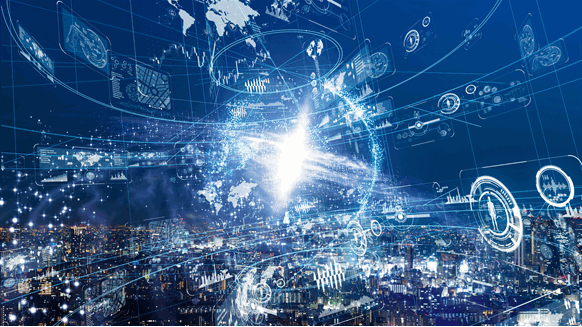 The oil and gas industry's digital transformation begets a new set of challenges and opportunities.
As the oil and gas industry evolves, so does its need for technology. And perhaps the industry's digital transformation has never been more pronounced than in recent years, following one of the worst downturns to date.
Departments within oil and gas companies, from engineers to HR, have had to work together to ensure the success of digital technologies within their organizations.
"The role of IT has dramatically changed," Bruce McCullough, CIO and senior vice president for technology and innovation at Marathon Oil, said during the Financial Times Digital Energy Summit in Houston Dec. 6. "Within my career, we've gone from 'keep the server running, keep my email flowing' to now it's much more of a partnership with the business that asks, 'how can we leverage information better?'"
A Revolutionary Mindset
What sets the digital technologies of today apart from those of the past is the pace at which it is being adopted.
"The revolutionary aspect of what we're seeing in upstream oil and gas is not the new technology. It's the number of new technologies hitting us all at once," said McCullough. "Having to determine where do all these technologies fit – and do they fit – and the speed to which we have to figure that out is unprecedented."
Learning how to process data to help make real-time decisions rather than relying on what one would do historically is another part of the revolutionary aspect, he added.
"We're also changing the way people work. With traditional technology, we gave people handheld devices and they could access their email or see well performance on their device," McCullough said. "With the amount of data available to us now, it's about the right amount and what type of data should end users be accessing to make their job more efficient."
It's that human-computer interaction difference that didn't exist five years ago, McCullough explained.
"Now we have to be very deliberate with how we deliver data to the end user and make sure they understand how to use that data," he said.
McCullough said the first thing he did in his CIO role at Marathon was develop a change management capability.
"Marathon didn't really have it in the past. And with the amount of change I knew we were going to undertake … if I didn't have that capability, it wasn't going to work," he said.
He admits he got some funny looks from the HR department.
"They were like, 'don't we do that?' I said, 'you do, but not to the scale of the niche need we have in technology,'" he said. "You're not going to drive large scale change without a very deliberate methodology to deliver that change to the masses."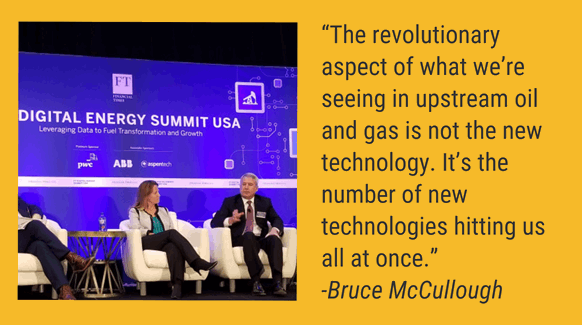 1
2
View Full Article
Generated by readers, the comments included herein do not reflect the views and opinions of Rigzone. All comments are subject to editorial review. Off-topic, inappropriate or insulting comments will be removed.