Digital Platforms Offer Oil, Gas Workforce Solutions
by Valerie Jones
|
Rigzone Staff
|
Tuesday, March 05, 2019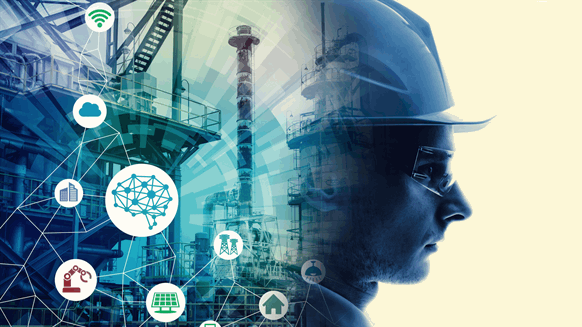 Lloyd's Register executive shares why automation and digitalization are key for oil and gas companies to combat an aging workforce and aging assets.
Since the most recent industry downturn, oil and gas companies have found ways to continue operating while simultaneously keeping costs down.
The practice has been frequently referred to as 'doing more with less.' And the 'less' is usually resources. More specifically, people.
Recently, more companies have been using digital technologies and automation not only to remain efficient, but to combat ongoing workforce challenges such as an aging workforce and a skills shortage.
"There's an aging population of the workforce who is retiring with a wealth of knowledge and information. They're also leaving behind aging assets. It's a double whammy," Tim Bisley, senior vice president of software for Lloyd's Register, told Rigzone.
Bisley said that Lloyd's Register offers its clients an asset performance management platform that aims to solve that problem.
"We want to digitalize that knowledge and make it available and usable for anybody in the organization," he said.
Some industries, he added, are a bit slower to embrace this method – oil and gas being one of them.
"I look at the problem in a different way because I'm a technology and software guy," said Bisley. "I'm not looking at it as an oil and gas guy. I'm looking at the problem and asking, 'how can technology fix this problem?'"
Bisley speaks to clients about the need to automate using digital platforms such as cloud technologies, which he describes as "user-centric" and "intuitive."
The easiest way to consume that is by using Software as a Service, or SAAS, said Bisley.
This keeps oil and gas companies from spending massive amounts of capital on buying software.
"It's been a tough few years for the oil and gas industry," Bisley said. "What organizations don't want to hear is, 'give me $100 million and I might have something that works in five years.' We're past the 'pay and pray' strategy."
1
2
View Full Article