Despite Shale Success US Oil Imports Remain High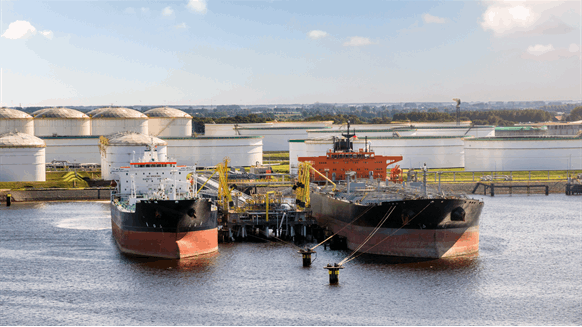 While it would seem safe to assume that US oil imports have plummeted in the shale-era since 2008, this hasn't exactly been the case.
U.S. oil demand over the past decade has remained in the 19-21 million b/d range. Crude oil production, meanwhile, has soared 150 percent to ~12.3 million b/d. As such, it would seem safe to assume that U.S. oil imports have plummeted in the shale-era since 2008. Interestingly though, this has not exactly been the case. Although declining, the U.S. still imports huge amounts of oil. In 2018, for instance, the U.S. imported 9.9 million b/d of crude oil and petroleum products from nearly 90 countries, albeit down from ~13 million b/d in 2008. Imports of crude over that time have fallen from 10 million b/d to 7 million b/d so far this year. So despite domestic production continuing to break records, the U.S. still imports 10 percent of the world's total oil consumption.
There are a variety of reasons why the U.S. still imports high volumes of petroleum. The primary reason is that the U.S. shale oil boom has yielded loads of high-quality, light, and sweet oil that has a higher API gravity. The U.S. refining system, however, is generally configured to process the lower quality, heavier, and sourer oil that the country has been importing from Canada, Venezuela, and Mexico for many decades. It would therefore be uneconomical to run refineries solely on the domestic tight oil that has been flowing from U.S. shale plays.
In addition, the U.S. needs a variety of oil types to make different products. The boom in domestic oil production is not precisely yielding all those required to make all of the products that Americans use. Further, oil production, access, refining, and demand differ geographically. There are numerous parts across the country that lack pipeline access to the booming U.S. production zones, such as the Bakken play in North Dakota and the Permian in West Texas. They are removed from most of the infrastructure to access oil, as well as refine and transport liquid fuels, located in the mid-continent and Gulf Coast regions. Distant California, for instance, which now imports 60 percent of its crude, retains Saudi Arabia, Ecuador, Colombia, and Iraq supplying nearly 75 percent of imports. Not only underscoring the need for flexibility in trading oil internationally, all of this explains why the U.S. has not just been importing high amounts of oil but also exporting increasing volumes of it.
But despite still high imports, overall U.S. oil security has been improving. The country has benefitted greatly from the shale revolution because imports from more distant and politically risky OPEC have been rapidly declining. For example, U.S. oil imports from OPEC have now sunk to below 2 million b/d, down from 6 million b/d in 2008. And with spiraling domestic production, Mexico's exports to the U.S. have been sliced in half over the past decade. The good news is that it has been friend and neighbor Canada that has filled-in. U.S. oil imports from its NAFTA ally are up 80 percent to 4.5 million b/d over that time. Still, the top five source countries of U.S. petroleum imports in 2018 were Canada, Saudi Arabia, Mexico, Venezuela and Iraq.
Looking forward, with the anti-pipeline business continuing to gain strength, it is very clear that imports will remain an essential component of the U.S. oil market. "Energy independence" is indeed a misnomer. New and/or reconfigured refineries, for instance, seem impractical since an electric car revolution is expected to lower already flat domestic oil demand (although not as much as some are now claiming). Since the early-1980s, the number of operating refineries in the country has plummeted in half to ~130 today. And the entire industry will be in "adapt or die" mode as the IMO 2020 sulfur rule comes into effect next year.
Generated by readers, the comments included herein do not reflect the views and opinions of Rigzone. All comments are subject to editorial review. Off-topic, inappropriate or insulting comments will be removed.