Despite Challenges, Recruiters Optimistic for 2020
|
Wednesday, December 04, 2019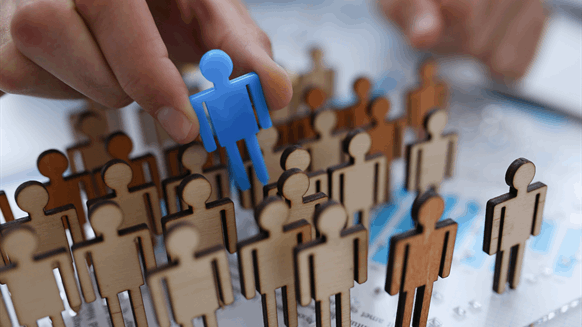 US oil and gas recruiters reflect on shale's uncertain path in 2019 and share their thoughts on future hiring in the oil patch.
The U.S. oil and gas industry has seen its fair share of ups and downs and 2019 was no exception.
Recruiters felt it, too.
"It's really been kind of a rollercoaster," Jeff Bush, president of CSI Recruiting, told Rigzone.
Bush explained his firm, which focuses exclusively on recruiting and placement for the upstream sector, was busy in the first quarter and "extremely slow" during the summer.
"The few things we were working on definitely took a long time to come to fruition," he said. "I think there was a real hesitancy to make a decision. There's an idea of, 'if I don't make a decision, I can't be blamed for spending too much money in my division. So, I'll just ask my current staff to do more.' We saw that really start to change pretty significantly in the early part of September."
The third quarter saw decisions being made and people getting hired. This continued through November.
"Where we're seeing the highest demand is accounting and finance, reservoir engineering and land administration – not much in geoscience or land," he said. "These are full-time, good-paying jobs, but the number of openings is still pretty slim."
Bush says all of his crew is busy now, though there continues to be a general level of hesitancy among energy companies.
"Most of the folks that are in a position to hire aren't quite sure that they want to pull the trigger, and if they are, they want to make sure they've seen a slew of candidates across the experience spectrum to be sure they're making the absolute right hire."
Summer Chancey, president of global business operations for Viking Recruiting Resources, also saw increased hiring activity in the latter part of 2019.
"In third quarter, the hiring activity increased significantly and has remained constant to date," Chancey told Rigzone. "This year we hit a tipping point with more open jobs than individuals readily available to fill them."
She said companies have created competitive compensation packages to attract and retain talent, as well as offer increased personal/vacation time, increased salaries and flexible hours/remote work options.
"Throughout 2019, we experienced a high demand for field technicians and operators as significant infrastructure projects were completed," she said. "About 25 percent of our available positions were filled by contractors who transitioned into permanent, direct-hire opportunities."
1
2
View Full Article
Generated by readers, the comments included herein do not reflect the views and opinions of Rigzone. All comments are subject to editorial review. Off-topic, inappropriate or insulting comments will be removed.