Deepwater Transformation Sparking New Interest
|
Thursday, October 17, 2019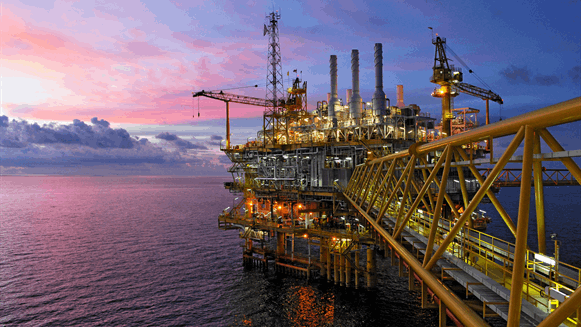 Changes have revived interest in deepwater projects and enabled new ones in regions including the North Sea, the Gulf of Mexico and China Seas.
Traditionally, deep-water exploration and production projects are not known for being small scale, fast or budget-friendly. The price crash of 2014 forced big oil to become cost conscious and make changes that are detailed in Wood Mackenzie's report,The Deepwater Cost Curve: revisited in November 2018. Notable reforms include adopting an industrial approach to field development, in which standardization and modularization replaced customization, and automation introduced additional speed in the deepwater sector.
Design changes, including greater use of subsea tiebacks, and reformed work practices have reinvented this sector by sharply reducing costs, increasing productivity and field development speed. In the process the closer collaboration between operators and field service contractors has generated environmentally-friendly technology solutions. These major reforms have revived interest in deepwater projects and enabled new projects in high cost oil-producing regions including the North Sea, the Gulf of Mexico and China Seas.
Times 'are-a-changing'
The return to deep waters is characterized by projects that are simpler, have lower upfront costs and operating expenses, higher productivity and allow projects to come in within budget and on schedule. To illustrate this, Wood Mackenzie's report shows that compared with 2013, 2018s deepwater cost curve is lower and longer and unit costs are down by over 50 percent. Consequently, a growing number of what were previously considered uneconomic projects are now considered viable at $50 a barrel, including new low-breakeven developments in Angola, West Africa, the Gulf of Mexico and the North Sea. As remarkable as these developments are deepwater still trails shale in the time it takes investors to recover their initial investment: offshore is down from 10 years to seven while shale is now under two.
Financial recovery times perhaps explain the dominance of big oil in deepwater projects. The report shows that 74 percent of the projected US$250 billion of pre-FID spend sits on the books of just eight companies: Petrobras, Shell, Exxon, Chevron, BP, Eni, Total, Equinor, Anadarko and Woodside. However, there are some smaller players in the mix including LLOG in the Gulf of Mexico, Cairn Energy off Senegal and Tower Resources off Cameroon.
Changing approaches
Oil rigs to FPSOs
The oil rig platforms of offshore developments could, in the future be replaced with floating production storage and offloading (FPSO) vessels, a design pioneered by Statoil, (now Equinor) at its Johan Castberg Field in the Barent Sea. Its benefits include better optimization of layout, cutting the number of wells from 43 to 30 and the total number of subsea templates from 15 to 10.
Implementing standardization and modularization
In the days of $100 a barrel, tailor-made field developments were the norm. Comparatively low oil prices have forced the industry to adopt standardization of tools, equipment and software. Benefits include lower stock inventories, increased competition among suppliers, economies and scale and consistent quality which are reflected in lower costs. Equinor is a case in point, having installed a standard type of freshwater maker throughout its offshore assets which has resulted in a near 90 percent reduction in capex.
Technological advances improve safety, reduce costs
Automation, digitization, computing and analytical software are helping to guide operational decision-making, reducing risk while improving safety, efficiency and industry economics, which combined paves the way for new entrants to the industry.
McKinsey Energy forecasts that the world will need 43 MMbbl/d (million barrels per day) of new crude production from yet unsanctioned projects to satisfy demand in 2035. Offshore developments are expected to account for around 30 percent, half of which will come from deepwater and ultra-deep resources.
Generated by readers, the comments included herein do not reflect the views and opinions of Rigzone. All comments are subject to editorial review. Off-topic, inappropriate or insulting comments will be removed.