Deepwater Drilling Takes Off
|
Wednesday, February 05, 2020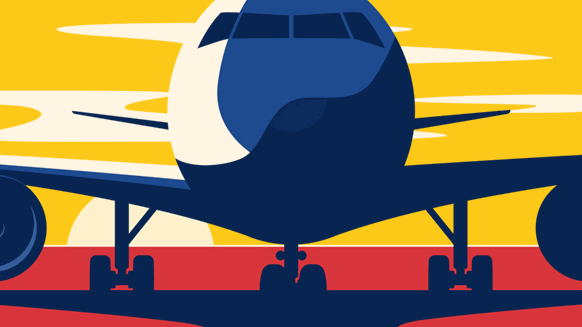 Oil majors have boosted demand for floating drilling units as deepwater drilling takes off, according to Rystad Energy.
Oil majors have boosted demand for floating drilling units as deepwater drilling takes off, according to Rystad Energy.
The independent energy research and business intelligence company revealed that demand from the world's top oil companies for these units has climbed steadily in the past two years and noted that it's set to rise further through 2020 and 2021 as majors "step up" development and exploration activity in deepwater basins.
Floater demand surged from around 50 contract years in 2010 to peak at about 80 contract years in 2014, according to Rystad, which highlighted that the oil-price slump caused majors to scale back floater contract commitments to less than 35 contract years in 2017.
Since then, ExxonMobil, Shell, BP, Chevron, Total and Eni have steadily increased deepwater contracting activity, having added almost 10 contract years since 2017, Rystad revealed.
Last month, Rystad's head of upstream research, Espen Erlingsen, said telltale signs have emerged that we are entering a new offshore investment cycle.
"This trend was perhaps illustrated most profoundly by the rising swell of offshore project approval activity by operators in 2019," Erlingsen added in a company statement released in January.
Erlingsen also highlighted that global public E&P company offshore free cash flow in 2019 was the third best year on record at nearly $90 billion.
This figure reached $107.6 billion in 2018 and $53.9 billion in 2017, $2.3 billion in 2016, -$14.6 billion in 2015, $27.4 billion in 2014, $33.5 billion in 2013, $59.1 billion in 2012, $92.3 billion in 2011 and $61.2 billion in 2010, according to Rystad data.
Total offshore capital expenditure grew by five percent last year versus 2018, with a seven percent rise in deepwater spending and a three percent boost in investments on the continental shelf, Erlingsen noted.
"For 2020, offshore investments are on track to grow eight percent, with deepwater up 12 percent and shelf spending up two percent," Erlingsen stated.
In September last year, Rystad stated that the UK offshore scene is poised for a timely comeback.
Rystad, which traces its roots back to 2004, provides data, tools, analytics and consultancy services to clients exposed to the energy industry across the globe. The company is headquartered in Oslo, Norway, and has offices in Houston, Singapore, London, New York, Sydney, Moscow, Stavanger, Rio de Janeiro, Tokyo, Dubai and Bangalore.
To contact the author, email andreas.exarheas@rigzone.com
Generated by readers, the comments included herein do not reflect the views and opinions of Rigzone. All comments are subject to editorial review. Off-topic, inappropriate or insulting comments will be removed.