Deepwater Block Writing Guyana's Future
|
Wednesday, December 05, 2018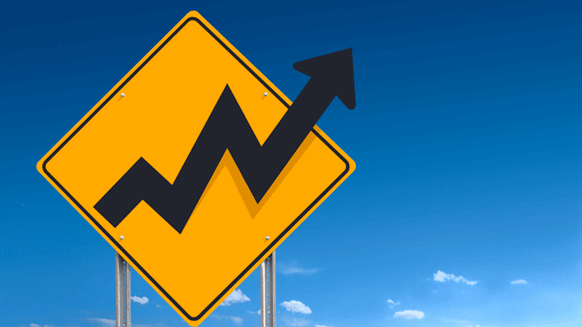 Latest discovery pushes Guyana to become LatAm oil production heavy-hitter.
A string of deepwater successes in the Stabroek block offshore Guyana recently become longer, with Exxon Mobil Corp.'s announcement Monday of its Pluma discovery and upgrade of estimated recoverable reserves.
Because the block boasts considerably more prospects, Stabroek could eventually propel Guyana past two major Latin American oil producers in terms of output, according to Luiz Hayum, research analyst with Wood Mackenzie's Latin America upstream oil and gas team.
"There is no better name than Pluma, the Spanish word for feather, for ExxonMobil's latest Guyana discovery," Hayum stated in an analysis emailed to Rigzone. "With the tenth feather in its cap, the Stabroek block's recoverable resource volumes now surpass 5 billion barrels of oil equivalent, making one of the most impressive exploration campaigns in recent times."
Hayum noted that the Liza complex in Stabroek, on track to produce 1 million barrels per day, now best compares to one of the world's largest deepwater discoveries: Brazil's giant Lula-Iracema. Moreover, he said that Stabroek partners ExxonMobil, Hess Corp. and CNOOC have not even reached the halfway point in terms of prospects.
"With 17 prospects still to drill, Stabroek is writing Guyana's future," Hayum said. "It will easily become the fourth largest oil producing nation in Latin America by the next decade, with chances to outperform the countries preceding it. If Venezuela and Mexico fail to address production declines, Guyana could quickly surpass them to number two."
Wood Mackenzie estimates that Pluma, located 42 miles (67 kilometers) southeast of Liza, holds 300 million barrels of oil equivalent (MMboe) of recoverable resources while the August 2018 Hammerhead discovery boasts another 700 MMboe. The consultancy contends that, given the number of remaining Stabroek prospects and the 83-percent success rate to date, projects to develop the block will expand.
"The Tilapia prospect near Longtail is next to drill," said Hayum. "It marks a shift from the previous plan to drill the Aimara prospect and likely aims to add volumes to the Longtail-Turbot development hub. If successful, Longtail, Turbot, Pluma and Tilapia could be jointly developed with a 220,000-bpd FPSO in an eventual Phase 4."
Hayum also underscored the importance of the offshore Guyana successes to ExxonMobil's partners.
"The giant, low breakeven discoveries are key to the partners," Hayum concluded. "At peak, the project accounts for a third of Hess' future production. For ExxonMobil, Guyana strengthens its growing deepwater portfolio, while for CNOOC it addresses efforts to offset domestic declines."
Generated by readers, the comments included herein do not reflect the views and opinions of Rigzone. All comments are subject to editorial review. Off-topic, inappropriate or insulting comments will be removed.