Decision Day on $1 Trillion Fund's Oil Exit Moves Closer
by Bloomberg
|
Sveinung Sleire and Mikael Holter
|
Wednesday, August 22, 2018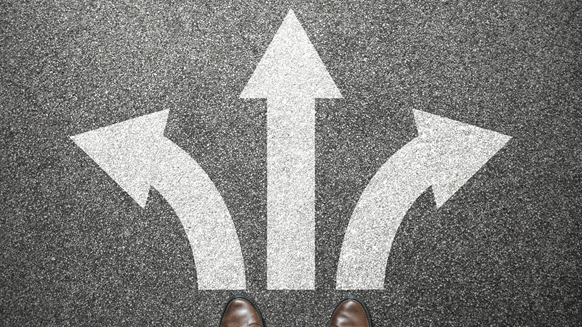 Norway is moving closer to deciding whether its $1 trillion wealth fund will dump all its oil and gas stocks.
(Bloomberg) -- Norway is moving closer to deciding whether its $1 trillion wealth fund will dump all its oil and gas stocks.
On Friday, the government will get a report from an expert committee mapping out the case for divesting the fund's more than $40 billion in petroleum holdings. The administration will then make a recommendation to parliament later this year, based on the expert committee's report.
Read More: Norway's shocking oil announcement
The world's biggest wealth fund shocked global markets last year by proposing to cut oil and gas stocks from its benchmark equity index. Since then, there's been an intense debate in Norway, with the opposition in parliament signaling it may back the plan while the minority Conservative-led government hasn't given a clear signal.
Proponents of selling off oil stocks got a reminder of the risks involved in such a move on Tuesday. Despite the increasing turmoil in global trade, the wealth fund managed to eke out a small return in the second quarter thanks in large part to its oil and gas holdings.
Read more: Biggest wealth fund struggles with trade war
The fund is awaiting a decision before taking any action, Trond Grande, its deputy chief executive officer, said in an interview after presenting second-quarter results on Tuesday. "We're not doing any specific probability analysis of the outcome, nor any portfolio adjustments based on that," he said.
In its proposal in November, the fund argued that Norway as a whole was over-exposed to oil price volatility because of its role as both a large oil producer and an investor in the sector. Paring oil and gas stocks would make the country less vulnerable to a "permanent fall" in oil prices, it said.
The expert committee that will deliver its opinion on Friday has been asked to review investments in energy stocks from a wealth perspective and the correlation between energy stocks and the oil price. While the expert report is important, the government has in the past been known to ignore recommendations from similar committees, arguing for a more conservative approach.
Read More: Norway rejects private equity for wealth fund
By the end of the second quarter, the Norwegian wealth fund held 6.2 percent of its equity portfolio in oil and gas companies, valued at $41 billion. The oil and gas sector was the best performing in the quarter, returning 13 percent.
The expert committee's report will be released on Aug. 24 at 10 a.m. in Oslo, according to the Finance Ministry.
To contact the reporters on this story: Sveinung Sleire in Oslo at ssleire1@bloomberg.net ;Mikael Holter in Oslo at mholter2@bloomberg.net To contact the editors responsible for this story: Jonas Bergman at jbergman@bloomberg.net Tasneem Hanfi Brögger
Generated by readers, the comments included herein do not reflect the views and opinions of Rigzone. All comments are subject to editorial review. Off-topic, inappropriate or insulting comments will be removed.