Crude Prices Get Bump from Iran and Michael
|
Tuesday, October 09, 2018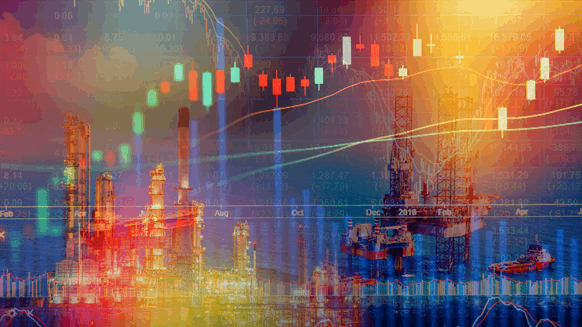 A weakening Iranian export position and a strengthening hurricane were two of the global developments supporting bullish trading Tuesday.
A weakening Iranian export position and a strengthening hurricane were two of the global developments supporting bullish crude oil trading Tuesday.
The November West Texas Intermediate crude oil futures price gained 67 cents to settle at $74.96 a barrel. The benchmark fell to $74.00 and peaked at $75.28 during the session. The December Brent contract settled at an even $85.00, reflecting a $1.09 increase for the day.
Jason Feer, global head of business intelligence with Poten & Partners, noted that Tuesday's increase in oil prices stems from multiple factors.
"The main one is growing evidence that Iranian exports are falling very quickly amid concerns that other producers will have trouble making up for the shortfall," said Feer. "That will be a long-term concern and there are growing worries that oil prices will continue to rise for the rest of the year as refiners struggle to find supplies of the heavier, more sour grades that Iran exports."
In addition, Feer observed that there are concerns rising oil prices will negatively affect global economic growth. He noted that such concerns contributed to a decision by the International Monetary Fund (IMF) to reduce its 2019 growth forecast. On Tuesday, the IMF reported that it was lowering its projected 2019 global economic growth rate from 3.9 to 3.7 percent. Although higher oil prices will benefit petroleum exporting countries, "we see signs of lower investment and manufacturing, coupled with weaker trade growth," IMF stated.
Oil prices also received a boost from an intensifying Hurricane Michael in the eastern Gulf of Mexico, said Feer, noting that the approaching storm has shut in approximately 20 percent of U.S. offshore Gulf of Mexico production.
"If the hurricane sticks to the current track and moves into Florida later today or tomorrow, there should be little damage to energy infrastructure and most production should be restarted quickly," Feer predicted.
Feer also noted that the hurricane failed to provide any upward momentum for Henry Hub natural gas futures. The November contract price declined by one-thousandth of a cent to settle at nearly $3.27.
"In a sign of how well supplied the U.S. gas market is, Henry Hub was down a bit despite the disruptions caused by Hurricane Michael," Feer said.
Front-month reformulated gasoline also ended the day lower, falling nearly two cents to settle at $2.08 a gallon.
Generated by readers, the comments included herein do not reflect the views and opinions of Rigzone. All comments are subject to editorial review. Off-topic, inappropriate or insulting comments will be removed.