Crude Oil Whipsaws on Demand Concerns
|
Thursday, September 13, 2018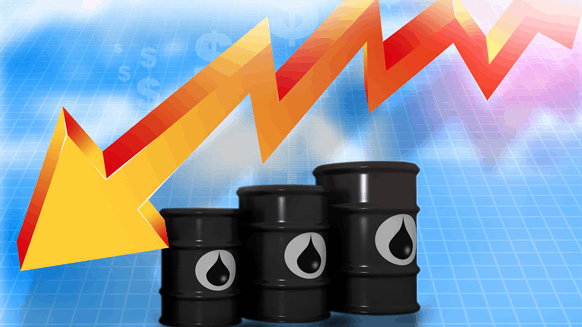 October WTI fell by 2.5%, erasing earlier gains this week.
The October WTI fell by 2.5 percent Thursday, erasing earlier gains this week.
The front-month WTI settled at $68.59 a barrel, losing $1.78 for the day after trading within an intraday range from $68.35 to $70.28. The October Brent ended the day $1.56 lower to settle at $78.18.
"Oil prices rose as Hurricane Florence bore down on the East Coast, but that move wasn't really supported by fundamentals," said Robert Rapier, Chief Energy Analyst with Investing Daily, told Rigzone. "There isn't much oil and gas infrastructure in the area, and while a spike in local fuel supplies is undesirable, a rise in oil prices isn't. Further, we may see weaker demand for a while after the hurricane."
Rapier added that crude prices have been pulled in different directions given recent crude oil inventory and production figures from three familiar U.S. and international sources.
"Also in support of higher prices was another substantial inventory draw reported both by the American Petroleum Institute and the Energy Information Administration (EIA)," Rapier explained. "The EIA reports that crude oil inventories are now about 8 percent lower than they were a year ago. On the flip side, the International Energy Agency reported that crude oil output from OPEC climbed in August by 420,000 barrels a day. That was the largest monthly gain in more than two years."
Consequently, crude prices lost some of this week's earlier momentum, Rapier said.
"The net result is that the crude oil markets have whipsawed this week, rising to a four-month high but then pulling back today," Rapier explained. "In the short-term, there is still some tightness in the market, but if we see an economic slowdown that will impact longer-term demand."
In a Thursday morning commentary, Rockville Center, N.Y.-based Rafferty Commodities Group, Inc. noted that a break from the recent bullish price movements would not be unexpected.
"As technical analysts, our focus is analyzing price and not concerning ourselves with the reasons why a market may go up or down," the firm stated. "Nevertheless, we have been bullish and the fear associated with Hurricane Florence has caused the market to run up to these levels quicker than we expected. The market gravitated right to some of the levels that we thought would contain the market. We remain bullish but it would not surprise us to see the market pull back and take a breather after a good run for the last two days."
Rafferty Commodities Group also noted that it has listed the levels where it wanted to trade the market.
"Yesterday we had listed our upside targets around the 7110 to 7135 areas," the firm continued. "The high ended up being 7126. These levels have surfaced several times before. Beyond these levels, we have also drawn a resistance line at the 7166 area. All look at the daily chart for October Crude Oil shows the significance of these areas as they have stopped previous advances."
The October Henry Hub natural gas futures price fell by a penny Thursday to end the session at $2.82. The price of a gallon of reformulated gasoline for October delivery declined 4 cents, settling at $1.99.
Generated by readers, the comments included herein do not reflect the views and opinions of Rigzone. All comments are subject to editorial review. Off-topic, inappropriate or insulting comments will be removed.