Crude Oil Uptick Continues
|
Monday, January 21, 2019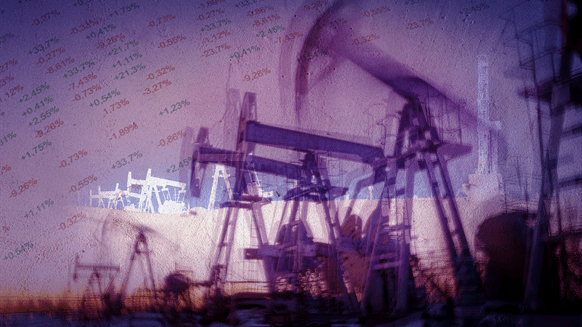 The February WTI posted a modest gain during abbreviated US holiday trading Monday.
West Texas Intermediate (WTI) crude oil gained 10 cents during abbreviated U.S. holiday trading Monday. When trading halted just before noon Central time, the February WTI was at $53.90 per barrel. The WTI traded within a range from $53.33 to $54.24.
Also ending the day higher was the March Brent contract. Brent crude oil futures settled at $62.70 per barrel, posting a $1.52 increase from the previous session.
Monday's gains for crude oil come after the International Energy Agency (IEA) late last week presented a mixed outlook for 2019 oil demand. On Friday, the IEA predicted that re-balancing the global crude oil market "will take time, and is more likely to be a marathon than a sprint."
IEA also reported a "mixed picture" on the oil demand front. Although consumers benefited from falling oil prices during the fourth quarter of 2018 and evidence exists that trade tensions are easing, confidence in some major global economies is faltering and there are signs of uncertainty about oil demand, IEA observed.
The price of a gallon of reformulated gasoline (RBOB) for February delivery edged downward by less than one penny Monday. The front-month RBOB contract was at $1.45 when trading halted.
Also ending the day lower were Henry Hub natural gas futures. As of the halt of trading, the February gas contract was at $3.235 – a 25-cent decline from the previous session.
Generated by readers, the comments included herein do not reflect the views and opinions of Rigzone. All comments are subject to editorial review. Off-topic, inappropriate or insulting comments will be removed.