Crude Oil Up for the Week
by Matthew V. Veazey
|
Rigzone Staff
|
Friday, May 17, 2019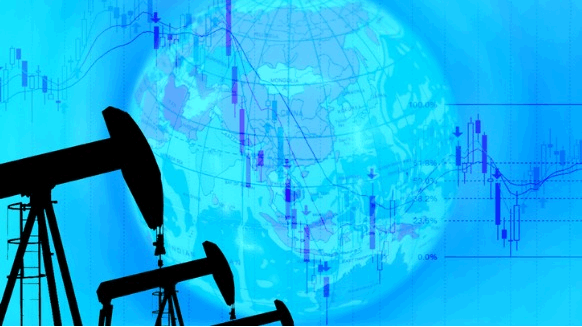 Both the WTI and Brent contracts declined Friday but remain positive week-on-week.
West Texas Intermediate (WTI) crude oil for June delivery lost 11 cents Friday, settling at $62.76 per barrel. The WTI peaked at $63.64 and bottomed out at $62.52 during late-week trading. Compared to the May 10 close, the WTI is up 1.8 percent for the week.
July Brent futures also decline Friday, losing 41 cents to settle at $72.21 per barrel. Week-on-week, the Brent is up 2.25 percent.
"After falling Monday, crude prices climbed higher each day this week but finished slightly lower today than yesterday's two-week high and right near the 12-month moving average again," said Tom Seng, Assistant Professor of Energy Business with the University of Tulsa's Collins College of Business.
Seng observed that geopolitical events were at the forefront of oil market drivers this past week, with attacks on two Saudi oil-laden tankers blamed on – but denied by – Iran.
"Increasing hostilities between the U.S. and Iran, as evidenced by a U.S. carrier group being deployed to the Persian Gulf, also caused supply fears in the market," said Seng. "Ongoing political strife in Venezuela and Libya has led to additional production concerns. Venezuela and Iran are said to represent a drop of 2.3 million barrels per day (bpd) of total OPEC supply, or about 37 percent of the decline from November to April."
Production growth from Nigeria and Iraq helped to offset the output losses from Venezuela and Iran, Seng noted, adding that OPEC's total production amounted to approximately 30 million bpd.
Seng pointed out the stronger oil prices contrasted with a bearish U.S. commercial crude inventory report from the Energy Information Administration (EIA), which showed:
An unexpectedly large 5.4 million-barrel build in oil stocks, far eclipsing the 1.8 million-barrel increase that analysts had projected but markedly lower than the 8.6 million-barrel rise the American Petroleum Institute had expected
Total commercial crude stocks two percent higher than average for this time of year
Refinery utilization at 90.5 percent – an increase week-on-week but flat year-on-year
A 10-percent drop in imports compared to year-ago levels
A 1.8 million-barrel increase in crude stocks at the Cushing, Okla., hub, with total stored crude making up approximately 63 percent of available capacity at the complex
Steady week-on-week domestic oil production of 12.1 million bpd
"On the economic front, U.S.-China trade talks dominated the market, causing an up-and-down week but on which will end on a high note, contributing to a future demand outlook for oil also," continued Seng. "The Trump administration announced a six-month moratorium on imposing new tariffs on imported cars and has indicated it will suspend the current tariffs on Canadian aluminum and steel imports shortly."
Seng also noted the International Energy Agency (IEA) conveyed bearish sentiment by cutting its 2019 oil demand growth projection to 1.3 million bpd – a 90,000-bpd downward revision. Moreover, he noted that oil prices faltered Friday on news that some OPEC members and Russia were planning to hold talks this weekend to discuss raising output to counter tensions in the Persian Gulf. He also pointed out that prices rose over the past week amid a stronger U.S. dollar, which hit a one-year high Friday.
"Most often, oil prices and the U.S. dollar move in opposite directions as investors jump in and out of each based upon the perceived inherent risk at the time," Seng explained.
On a technical level, Seng noted the June WTI had been trading below its 12-month moving average for the past two weeks but rose above that level Thursday and Friday.
"It is now trading above its five- and 10-day moving averages but right on the 20-day moving average," he said. "Overbought/oversold indicators are in a more neutral position now and volume has been falling as the June contract heads toward expiration next Wednesday. Volume for WTI futures contracts has increased to around the 500,000-per-day level as traders start to 'roll' their positions forward."
Reformulated gasoline (RBOB) also settled lower Friday. The June RBOB contract shed 1.45 cents, ending the day at $2.05 per gallon.
"Unleaded gasoline futures have been following crude closely, trading higher but slightly lower today than yesterday," Seng said. "Total gasoline inventories now stand at 225 million gallons versus 232 million gallons last year at this time but sitting right near the five-year average. Finished gasoline production for last week was lower than last year. Both RBOB futures prices and retail prices are very close to the same levels as last year."
1
2
View Full Article
Generated by readers, the comments included herein do not reflect the views and opinions of Rigzone. All comments are subject to editorial review. Off-topic, inappropriate or insulting comments will be removed.
MORE FROM THIS AUTHOR
Matthew V. Veazey
Senior Editor | Rigzone