Crude Oil Up Amid Recurring Themes
by Matthew V. Veazey
|
Rigzone Staff
|
Tuesday, May 14, 2019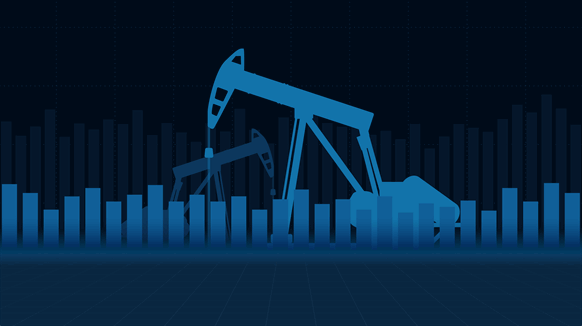 The WTI and Brent contracts showed positive momentum Tuesday.
The West Texas Intermediate (WTI) and Brent crude oil benchmarks showed positive momentum Tuesday.
June WTI futures gained 74 cents, ending the day at $61.78 per barrel. The benchmark peaked at $62.11 and bottomed out at $60.69.
Brent crude oil for July delivery posted a more robust increase Tuesday, adding $1.01 to settle at $71.24 per barrel.
Barani Krishnan, senior commodities analyst at Investing.com, told Rigzone the most recent monthly report from OPEC shows that Saudi Arabia and others in the cartel cut output again last month – albeit slightly. Moreover, he observed that OPEC projects that world oil supply will increase by 2.22 million barrels per day (bpd) in 2019 against demand growth of 1.21 million.
"Both stats should be good for oil bulls," said Krishnan. "Each monthly drop in production reinforces OPEC's theme of supply discipline and is supportive to prices. And by forecasting that total supply for this year will still be 1 million barrels above demand gives the group legitimacy to extend production cuts at its upcoming all-important June meeting."
To be sure, Krishnan pointed out that OPEC's mission statements do not constitute the "real story" in the oil market. Rather, he said that "whether geopolitics or macro is winning the day for oil traders" takes precedence.
"The past 48 hours have had the same themes playing out in the crude market but with very different outcomes," said Krishnan. "Monday's reports of attacks on Saudi and UAE tankers in the Gulf initially caused crude prices to take off like a rocket in European trading. Then, in almost similar supercharged motion, the market went the other way, before ending down more than one percent in New York, as China's counter action to new U.S. tariffs handed the market back to the bears."
On Tuesday morning the market rallied amid reports that unidentified drones had attacked two Saudi Aramco-owned pumping stations, forcing the state oil company to suspend some operations, Krishnan continued.
"But instead of a second round of trade war fears to depress the market, we had Donald Trump this time saying he expected to have a 'very fruitful meeting' at the G20 next month with his Chinese counterpart Xi Jinping," said Krishnan. "That sent Wall Street's Dow up more than 100 points and led to a near-two-percent rally in oil. So two days of the same actors and baseline script, but with two different climaxes."
1
2
View Full Article
Generated by readers, the comments included herein do not reflect the views and opinions of Rigzone. All comments are subject to editorial review. Off-topic, inappropriate or insulting comments will be removed.