Crude Oil Starts Week on Bullish Note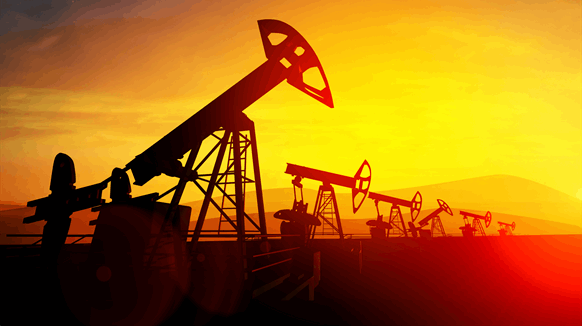 All four energy commodities tracked by Rigzone finished higher Monday.
All four energy commodities tracked by Rigzone finished higher Monday, with the West Texas Intermediate (WTI) crude oil benchmark showing a particularly impressive gain.
May WTI futures added $1.32 Monday, settling at $64.40 per barrel. The U.S. crude benchmark peaked at $64.44 and bottomed out at $63.13.
Brent crude oil for June delivery also ended the day higher, adding 76 cents to settle at $71.10 per barrel.
Tom McNulty, Houston-based managing director with Great American Group, told Rigzone that a variety of factors – both in the United States and abroad – are feeding bullish sentiment for crude oil.
"Notice that the U.S. rig count went up late week," said McNulty, referencing the latest rig count from Baker Hughes, a GE company (BHGE).
As Rigzone reported Friday, BHGE last week marked the end of six consecutive weeks of declining U.S. rig counts. The company noted that U.S. producers added 15 oil rigs and four gas rigs, bringing the most recent total rig count to 1,025 – a 2.2-percent year-on-year increase.
"It will be a mistake to underestimate the agility of U.S. producers to bring wells online quickly as prices rise," McNulty commented.
Other factors affected oil prices Monday included ongoing efforts within OPEC to curb production, renewed unrest in the OPEC member country Libya and continued Venezuela supply constraints.
"Crude prices have been trading up, and the headlines speak to OPEC cuts, Libya and Venezuela," said McNulty.
Like crude oil, the price of a gallon of reformulated gasoline (RBOB) increased Monday. The May RBOB contract price added two cents to end the day at $1.99.
Henry Hub natural gas futures also edged upward. May gas futures gained more than four cents Monday to settle at $2.71.
Generated by readers, the comments included herein do not reflect the views and opinions of Rigzone. All comments are subject to editorial review. Off-topic, inappropriate or insulting comments will be removed.