Crude Oil Starts Week on Bullish Note
by Matthew V. Veazey
|
Rigzone Staff
|
Monday, December 03, 2018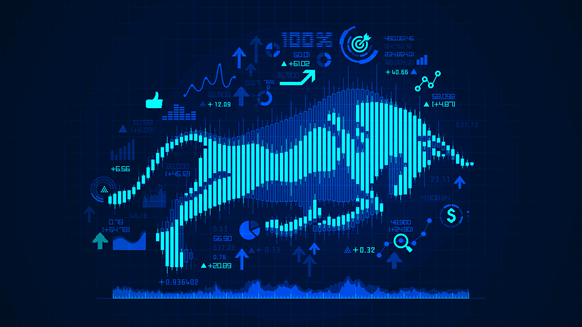 Bullish sentiment prevailed in oil markets Monday.
Bullish sentiment prevailed in oil markets Monday amid signs of easing U.S.-China trade ties and planned and potential output cuts by major oil producing countries.
WTI for January delivery gained $2.02 Monday, settling at $52.95. The benchmark peaked at $53.85 and bottomed out at $52.03.
February Brent crude oil futures also ended the day higher Monday. The Brent picked up $2.23 to settle at $61.69 a barrel.
"Both the United States and global benchmarks were buoyed by news of a cessation of trade tensions between the U.S. and China, as well as positive signals from Saudi Arabia and Russia that a coordinated oil output cut was in the works," Delia Morris, Houston-based commodity pricing analyst, told Rigzone. "The announcement today from Alberta, Canada that (starting in January) crude producers there would curtail output by 325,000 barrels per day helped fuel bullish sentiment in the market."
Morris also noted that oil prices should stabilize in the near-term in anticipation of the Dec. 6 meeting in Vienna of Organization of the Petroleum Exporting Countries (OPEC) and non-OPEC member nations.
"With the surprise departure of Qatar from the cartel – a member since 1961 – OPEC's de-facto leader Saudi Arabia will now face even greater pressure to demonstrate that the Kingdom still holds sway over an increasingly politically chaotic organization, and that OPEC itself has the power and conviction to still balance global oil markets," said Morris. "The onus on Saudi Arabia to shoulder the bulk of a production pullback has grown larger with Qatar's move today, and a sizeable cut – led by the Kingdom – looks inevitable."
In addition, Morris noted that a critical factor in driving oil prices upward Monday was the market expectation that non-OPEC-aligned Russia will cut some of its production. She pointed out, however, that assuming Russia will join in a coordinated cut by multiple producers on the order of 1.5 million barrels per day is risky going forward.
"Russia has not committed to any numbers in terms of its contribution to an output reduction, and President Vladimir Putin has recently made statements that signaled lower oil prices were economically acceptable and a cut unnecessary," Morris explained. "The Canadian announcement today that it would pare back production has provided a backstop in case Russia fails to commit to a deal with OPEC – or maintains little adherence to any agreement it may have with the cartel."
Monday's positive price movements continued with reformulated gasoline (RBOB). The price of a gallon of RBOB for January delivery rose by 3 cents to end the day at $1.43.
The early-week upward momentum did not extend to Henry Hub natural gas futures, however. The January natural gas price lost 27 cents to settle at $4.34.
Generated by readers, the comments included herein do not reflect the views and opinions of Rigzone. All comments are subject to editorial review. Off-topic, inappropriate or insulting comments will be removed.