Crude Oil Settles Near Intraday High
by Matthew V. Veazey
|
Rigzone Staff
|
Thursday, August 16, 2018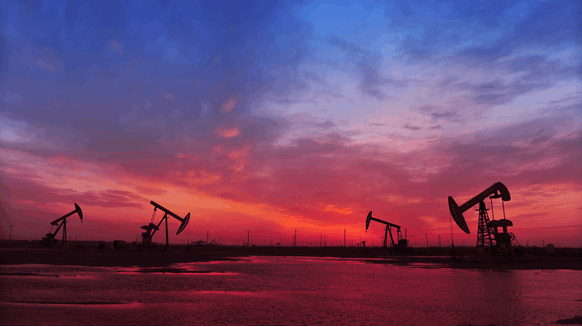 The September WTI oil futures prices ended Thursday's session six cents shy of the intraday high.
The September WTI oil futures price ended Thursday's session six cents shy of the intraday high.
After reaching $65.52 a barrel, the WTI settled at $65.46 to post a 45-cent gain for the day. The benchmark fell to $64.43 during trading.
Although the WTI ended higher for the day, the direction of crude oil inventories at the trading hub in Cushing, Okla., have contributed to bearish market performance this week, Robert Rapier, Chief Energy Analyst for Investing Daily, told Rigzone.
"WTI sold off this week on the larger-than-expected crude oil inventory build," said Rapier. "Inventories in Cushing had fallen for 12 consecutive weeks and are now down by 40 million barrels in less than a year. Inventories there were approaching historic lows. I think the market was starting to become a bit concerned about that, but the combination of build this week and the fact that we are nearing the end of high-demand season in the U.S. contributed to the sell-off."
In addition, Rapier noted that "ongoing trade concerns" are weighing on oil prices. They "are creating concerns about slowing demand, and that isn't helping," he said.
The price of Brent crude for October delivery also finished higher Thursday, gaining 67 cents to settle at $71.43 a barrel.
Rapier gave Rigzone a more bullish assessment regarding Henry Hub natural gas futures, which lost three cents Thursday to settle at $2.91.
"Henry Hub natural gas still appears to be undervalued given the current inventory picture," Rapier said. "Natural gas in storage remained below the bottom range of the five-year average and has been increasing at a slower-than-normal rate this injection season. That increases the risk of natural gas supply shortage this winter, so you would think that would be reflected in the price. Natural gas futures for January 2019 delivery have increased a bit … but should the current trend continue you can expect that price to go higher."
September gasoline futures lost a penny to settle just under $1.99 a gallon.
Generated by readers, the comments included herein do not reflect the views and opinions of Rigzone. All comments are subject to editorial review. Off-topic, inappropriate or insulting comments will be removed.
MORE FROM THIS AUTHOR
Matthew V. Veazey
Senior Editor | Rigzone