Crude Oil Settles Lower
by Matthew V. Veazey
|
Rigzone Staff
|
Thursday, January 17, 2019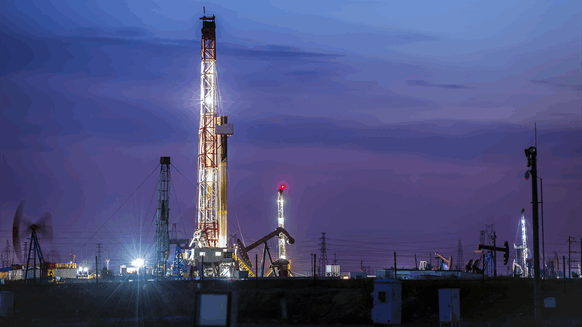 The American Petroleum Institute also reported a sharp year-on-year increase in well completions.
West Texas Intermediate (WTI) crude oil for February delivery lost some of its recent momentum Thursday. The front-month WTI declined 24 cents to end the day at $52.07 per barrel.
The March Brent futures price also edged downward Thursday, falling 14 cents to settle at $61.18 per barrel.
As Bloomberg reported earlier Thursday, investors have been weighing "surging U.S. production against output curbs pledged by some of the world's top suppliers." On Wednesday, the U.S. Energy Information Administration (EIA) reported that domestic crude oil production was 11.9 million barrels per day (MMbpd) last week – a 200,000-bpd increase from the previous week and approximately 2.2 MMbpd higher than this time last year.
EIA also stated that U.S. crude oil inventories were 437.1 million barrels at the end of last week – down 2.6 million barrels from the previous week but up 6 percent year-on-year.
The price of a gallon of reformulated gasoline (RBOB) moved in the opposite direction of crude oil Thursday. The February RBOB contract gained a penny, settling at $1.43.
Henry Hub natural gas futures also settled higher Thursday. The February contract rose 3 cents to end the day at $3.41.
Also on Thursday, the American Petroleum Institute (API) announced that total U.S. exploratory oil and natural gas well completions were up 23 percent during the fourth quarter of 2018 compared to the corresponding period the previous year. The figure comes from API's 2018 Quarterly Well Completion Report, Fourth Quarter.
Other findings from the API report include:
Total estimated oil well completions for calendar year 2018 were up 26 percent from 2017.
Estimated development gas well completions rose 16 percent from the third quarter of 2018 to the fourth quarter 2018, with an estimated 13-percent increase in development gas footage drilled.
Generated by readers, the comments included herein do not reflect the views and opinions of Rigzone. All comments are subject to editorial review. Off-topic, inappropriate or insulting comments will be removed.