Crude Oil Reverses Course
by Matthew V. Veazey
|
Rigzone Staff
|
Friday, February 08, 2019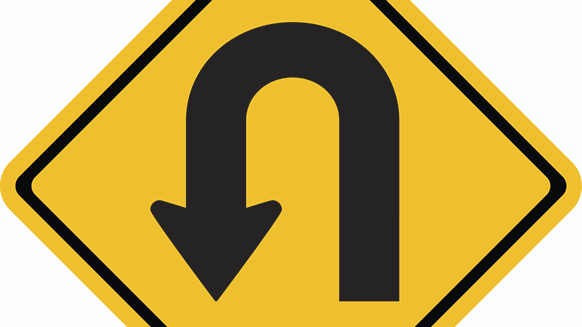 Oil prices changed direction this past week.
West Texas Intermediate (WTI) crude oil for March delivery gained 8 cents Friday, settling at $52.72 per barrel.
The front-month WTI remained below the $53-mark Friday, trading within a range from $52.08 to $52.99. Against the Feb. 1 settlement price, WTI is down 4.6 percent.
The April Brent crude oil price rose 47 cents Friday, ending the day at $62.10 per barrel. For the week, Brent is down 1 percent.
"Oil prices reversed course this week after a four-day rally last week," said Tom Seng, Assistant Professor of Energy Business with the University of Tulsa's Collins College of Business. "At one point, WTI traded just under $55.80, its highest level since late November, while Brent hit $63.70, its highest mark since early December."
Seng explained that a stronger U.S. Dollar was the primary force pushing crude oil lower earlier this week amid concerns over slowing global economic growth adding to the bearish sentiment.
"The Bank of England this week warned of a global economic showdown that could be worse and longer-lasting than first thought," Seng commented. "The Trump administration's economic advisor, Larry Kudlow, only added to concerns while stating that the U.S.-China trade talks have a long way to go before reaching an agreement."
In addition, Seng pointed out that events in North Africa and South America influenced the oil market over the past week.
"Libya's army claimed that they had retaken the country's largest oilfield capable of adding about 300,000 barrels per day of production to their output," said Seng, adding that there is no real timeframe for the field to start-up given ongoing fighting. "The situation in Venezuela continues to get more intense as the Maduro government has even halted U.S. aid from entering the country."
Moreover, OPEC has launched negotiations with the 10 "outside" countries that have cooperated with the cartel's output quotas in an effort to form a formal coalition out of the "OPEC+" group, Seng said.
Oil prices fell despite what should have been a bullish weekly inventory report from the U.S. Energy Information Administration (EIA), Seng continued. He explained that EIA's latest Weekly Petroleum Status Report showed:
A 1.3 million-barrel (bbl) increase in commercial crude inventories, below analysts' forecasts and American Petroleum Institute figures
Total crude stocks 6 percent higher than the five-year average
An unexpected, 0.6-percent increase in refinery utilization to 90.7 percent
Steady record-high U.S. oil production: 11.9 million barrels per day for the fourth straight week
A slight (approximately 500,000-bbl) increase in total motor gasoline inventories but a 2.3 million-bbl drop in distillates
"Baker Hughes reported today that the number of rigs in the U.S. drilling for oil increased by seven last week," added Seng. "Technically, the March WTI NYMEX futures contract has some upside potential as it is trading below its five-, 10- and 20-day moving averages. Momentum indicators show it to be 'neutral' currently. Volume has been strong with over 500,000 contracts trading every day now."
Reformulated gasoline (RBOB) posted a 2-cent gain Friday, settling at just under $1.45 per gallon. The RBOB contract is up less than 1 percent for the week.
"At 90-percent refinery utilization continues to be surprisingly high for this time of year, which could come back to haunt the market later in the spring if a substantial amount of maintenance needs to be done ahead of the summer driving season," said Seng. "Total motor gasoline inventory in the U.S. is above its five-year average for this time of year."
Henry Hub natural gas inched upward by 3 cents Friday, but the March contract's settlement of $2.58 was not enough to erase its recent decline. For the week, it is down 5.5 percent.
"Natural gas futures continued to decline this week despite what was a huge reported withdrawal from storage, reflective of the record-breaking cold suffered by the Midwest and Northeast last week," Seng remarked. "Prices fell throughout the week, extending the downward trend started three weeks ago."
Referencing the EIA's most recent Weekly Natural Gas Storage Report, Seng pointed out that:
Natural gas inventories fell by 237 billion cubic feet (Bcf) last week, below the consensus forecast of 247 Bcf and a bearish indicator
Total gas in inventory below 2 trillion cubic feet (Tcf) – 1.96 Tcf, to be exact
"With effectively four weeks of February to go, and the high probability of cold weather in early March, we now stand at 6.4 percent lower than a year ago and 17.5 percent lower than the five-year," said Seng. "Let's hope Punxsutawney Phil is correct."
In terms of production, Seng noted that last week's figure was 87.4 billion cubic feet per day (Bcfd) while demand fell to 104 Bcfd – with the largest demands coming from the power and commercial/residential sectors.
"Exports to Mexico decreased to 4.8 Bcfd while LNG fell to 2.8 Bcfd," concluded Seng. "Technically, March natural gas is trading below its five-day and well below its 10- and 20-day moving averages. The contract is now in 'oversold' territory."
Generated by readers, the comments included herein do not reflect the views and opinions of Rigzone. All comments are subject to editorial review. Off-topic, inappropriate or insulting comments will be removed.