Crude Oil Recovers After Going Sub-$50
by Matthew V. Veazey
|
Rigzone Staff
|
Thursday, November 29, 2018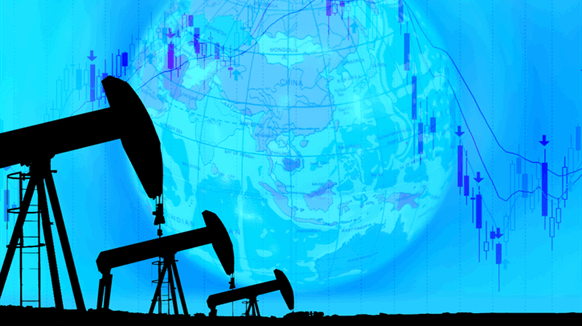 January WTI crude oil futures fell below the $50 mark Thursday, reaching an intraday low of $49.41.
January West Texas Intermediate (WTI) crude oil futures fell below the $50 mark Thursday, reaching an intraday low of $49.41, but recovered to a settlement price of $51.45 a barrel. The WTI, which peaked at $52.20, posted a $1.16 overall gain for the day.
The price of a barrel of Brent crude for January delivery also ended the day higher, rising 75 cents to settle at $59.51.
As a Bloomberg article earlier in the day indicated, oil futures fell amid traders' concerns that Russia would not join other major oil producers in cutting production. As Delia Morris, Houston-based commodity pricing analyst, told Rigzone earlier this week, global oil markets are anxiously awaiting the outcome of the Dec. 6 Organization of the Petroleum Exporting Countries (OPEC) meeting and whether the cartel will agree to curb output.
Meanwhile, the U.S. Energy Information Administration (EIA) reported yet another increase in domestic crude inventories Wednesday. According to the EIA, U.S. commercial crude oil inventories rose by 3.6 million barrels last week compared to the previous week. Last week's 450.5 million-barrel figure for total commercial crude stocks was 7 percent higher than the five-year average for this time of year, EIA reported.
The December contract price for a gallon of reformulated gasoline (RBOB) also ended the day positive, rising 6 cents to settle at $1.45.
Henry Hub natural gas for January delivery lost some of its recent momentum, losing a nickel Thursday to settle at $4.67.
Generated by readers, the comments included herein do not reflect the views and opinions of Rigzone. All comments are subject to editorial review. Off-topic, inappropriate or insulting comments will be removed.