Crude Oil Rally Subsides
|
Thursday, January 10, 2019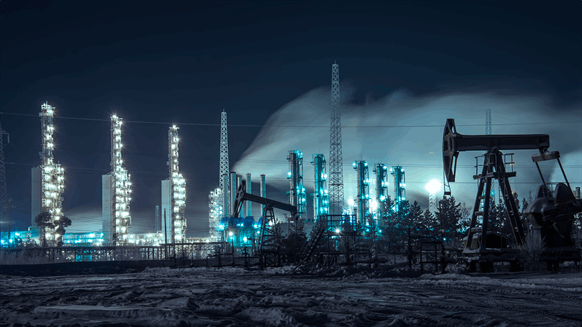 Thursday's day-on-day price gains were relatively modest.
Crude oil prices dipped during Thursday's trading before posting day-on-day gains to build on recent positive momentum.
February West Texas Intermediate (WTI) futures fell to $51.37 before recovering and settling at $52.59 per barrel. Thursday's settlement reflects a 23-cent gain for the day – relatively modest compared to recent trading days but still an increase. The WTI peaked at $52.78 during the session.
Brent crude oil for March delivery, which also temporarily edged downward Thursday, also ended the day higher. The benchmark settled at $61.68 a barrel, translating into an overall 24-cent improvement day-on-day.
"Both WTI and Brent went through a partial retracement today on profit-taking and technical moves after yesterday's large rally," Tom Seng, Assistant Professor of Energy Business with the University of Tulsa's Collins College of Business, told Rigzone. "A one-day gain of about five percent yesterday set the stage for traders to take some money 'off-the-table' today."
In addition, Seng noted that technical indicators showed that the WTI shot past its 20-day moving average (MA). He explained that the MA breached both its five- and 10-day MAs last week. Moreover, he said that Thursday's market action represents the first retreat from an eight-day rally stemming from:
The potential for a U.S./China trade agreement
A pledge by Saudi Arabia to further cut oil production after reports that the OPEC linchpin has already cut output in November and December
A declining U.S. dollar
Seng also noted that Wednesday's U.S. Energy Information Administration (EIA) Weekly Petroleum Status Report was "decidedly 'bearish.'" He explained that, although the report showed substantial gains in refined product inventories, it revealed a 1.7 million-barrel drop in commercial crude inventories.
"Looking ahead, markets will want to see concrete evidence of a U.S./China trade agreement and confirmation that the OPEC+ group is cutting output across-the-board," said Seng. "Additionally, the U.S. dollar is showing strength today which could weigh on oil prices as well. Technicals still favor a pull-back as 'reversion to the mean' seems likely over the next few days and as February WTI has moved rapidly from 'oversold' to slightly above a 'neutral' position."
The front-month reformulated gasoline (RBOB) contract edged slightly upward Thursday. February RBOB gained less than one cent to end the day at $1.43 per gallon.
"Unleaded gasoline continues to mimic the price movements in crude, having spiked yesterday and retreated slightly today," said Seng. "Demand still remains high with refinery utilization reported at 96 percent for last week."
Henry Hub natural gas for February delivery backtracked slightly Thursday, losing 1.5 cents to settle at $2.97.
"Natural gas has been pretty much range-bound for the past seven days, trading above and below $3 despite the rally in crude," remarked Seng, adding that EIA's latest Weekly Natural Gas Storage Report showed a net withdrawal of 87 billion cubic feet (Bcf) following a 4-Bcf reclassification.
"While a much larger withdrawal than the prior week, the change was 'bearish' as the inventory deficits dropped considerably," continued Seng. "At 2.61 trillion cubic feet, total gas in storage now stands at seven percent below year-ago totals and 15 percent (below) versus the five-year average. Last week the deficits were 14 percent and 17 percent, respectively."
Generated by readers, the comments included herein do not reflect the views and opinions of Rigzone. All comments are subject to editorial review. Off-topic, inappropriate or insulting comments will be removed.