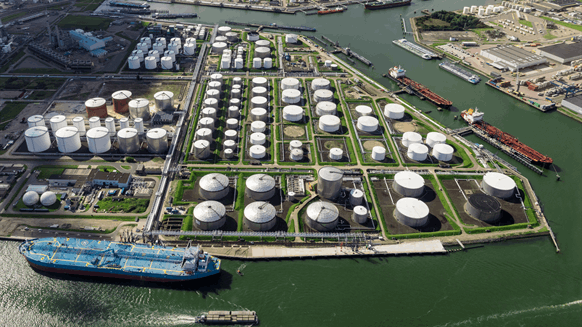 One benchmark posted a decline while another eked out a slight day-on-day increase.
West Texas Intermediate (WTI) crude oil futures posted a decline Thursday while the Brent benchmark eked out a slight day-on-day increase.
The June WTI futures contract lost 42 cents Thursday, settling at $61.70 per barrel. The WTI peaked at $62.21 and bottomed out at $60.92.
Brent crude oil for July delivery ended the day at $70.39 per barrel, reflecting a modest two-cent gain.
Thursday's mixed oil price movements occurred amid a backdrop of reportedly rising worldwide oil inventories.
"Orbital Insight observed that global inventories have gained 44 million barrels over the past 30 days and are up 66 million year-to-date," Mario de la Ossa, energy specialist with Orbital Insight, told Rigzone.
In addition, de la Ossa commented that global oil stocks appear to be healthier than some assume.
"Our current year-on-year number is a surplus of 140 million barrels, signaling a better-supplied marketplace than conventional, lagging survey reports indicate," he said.
Reformulated gasoline (RBOB) edged very slightly upward Thursday. The June RBOB contract added well under a penny to settle at $1.975 per gallon.
Henry Hub natural gas faltered during Thursday's session. June gas futures settled at $2.595, reflecting a 1.5-cent decline.
Generated by readers, the comments included herein do not reflect the views and opinions of Rigzone. All comments are subject to editorial review. Off-topic, inappropriate or insulting comments will be removed.