Crude Oil Not Cleared for Takeoff
by Matthew V. Veazey
|
Rigzone Staff
|
Tuesday, February 05, 2019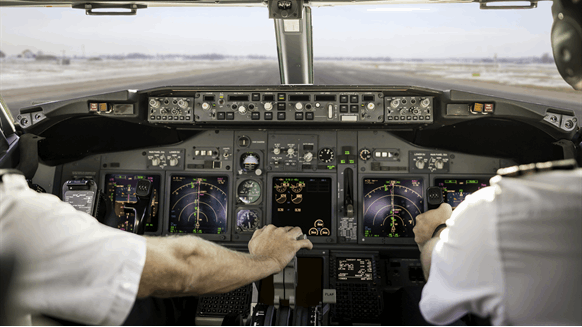 What's the proverbial Achilles heel of the oil market?
Crude oil futures declined again Tuesday.
West Texas Intermediate (WTI) crude oil for March delivery lost 90 cents to settle at $53.66 per gallon. During Tuesday's session, the WTI traded within a range from $53.47 to $55.21.
Meanwhile, the April Brent futures contract settled at $61.98 per barrel. That translates into a 53-cent loss for the day.
"Despite the combination of Saudi export cuts, upbeat U.S. jobs numbers, Fed patience with rate hikes and Venezuelan sanctions, oil hasn't got the all-clear for a rally," Barani Krishnan, senior commodities analyst with Investing.com, told Rigzone. "Economic worries remain the Achilles heel of this market and are rearing their head again as U.S. crude tries to make a clear break of the mid-$50 trading range."
Krishnan also noted that recent negative economic reports are weighing down momentum for crude oil as well.
"Today's gloomy services sector reading, coming right after the dismal figures on U.S. durable goods, gives investors in oil more consternation, especially with the little progress being made on U.S.-Sino trade talks, despite the Trump administration's zeal to announce a deal," Krishnan explained. "One can feel the familiar headwinds back in oil."
To be sure, Krishnan does not rule out the potential for a more upbeat scenario.
"On the other hand, the approximately 20-percent recovery in crude prices since the start of the year suggests that U.S. oil drilling, which is biased toward higher prices, could spike again," Krishnan remarked. "While the U.S. rig count is now at a nine-month low of 847, that could easily reverse if WTI keeps edging toward $60 with all these questionable fundamentals."
Reformulated gasoline (RBOB) posted another slight decline Tuesday. The March RBOB contract settled at nearly $1.43 per gallon, reflecting a loss of less than a penny.
March Henry Hub natural gas futures ended its four-day losing streak – but just barely. Natural gas ended the day up two-tenths of a cent, settling at $2.66.
Generated by readers, the comments included herein do not reflect the views and opinions of Rigzone. All comments are subject to editorial review. Off-topic, inappropriate or insulting comments will be removed.