Crude Oil Mixed Again Amid Mixed Signals
by Matthew V. Veazey
|
Rigzone Staff
|
Tuesday, June 25, 2019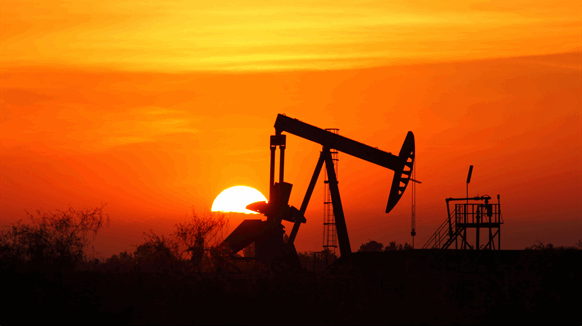 For the second consecutive day, "mixed" describes WTI and Brent price movements.
For the second consecutive day, the adjective "mixed" describes the overall price movements for the West Texas Intermediate (WTI) and Brent crude oil contracts.
WTI crude for August delivery shed seven cents Tuesday, settling at $57.83 per barrel. The benchmark traded within a range from $57.20 to $58.38.
August Brent futures ended the day at $65.05 per barrel, reflecting a 19-cent gain.
As Bloomberg reported earlier Tuesday, the oil market has been responding to "mixed signals" from the Trump administration and the OPEC+ alliance of producing countries. Barani Krishnan, senior commodities analyst at Investing.com, told Rigzone that oil bulls are wishing for three things to happen in the near-term to give them more clarity about the market:
The continued escalation of the U.S.-Iran conflict, sustaining the geopolitical risk premia for crude oil
A Federal Reserve interest rate cut by July
A resolution to the U.S. trade war with China
"While all three are possible, it's wishful to expect a straight-lined recovery in crude prices to the highs of April or beyond from either one or a combination of these," said Krishnan. "The dynamics of day-to-day trading, the disruptive power to oil prices from Trump's tweets and inconsistencies in global data may result in continued volatility more than anything else."
The price of a gallon of reformulated gasoline (RBOB) edged upward during Tuesday's trading. The July RBOB contract added two cents to settle at $1.88.
Henry Hub natural gas, which rose approximately five percent Monday, posted a more modest increase on Tuesday. July gas futures gained one-half of one cent to settle at $2.31.
Generated by readers, the comments included herein do not reflect the views and opinions of Rigzone. All comments are subject to editorial review. Off-topic, inappropriate or insulting comments will be removed.
MORE FROM THIS AUTHOR
Matthew V. Veazey
Senior Editor | Rigzone