Crude Oil Misses Milestone
|
Thursday, March 21, 2019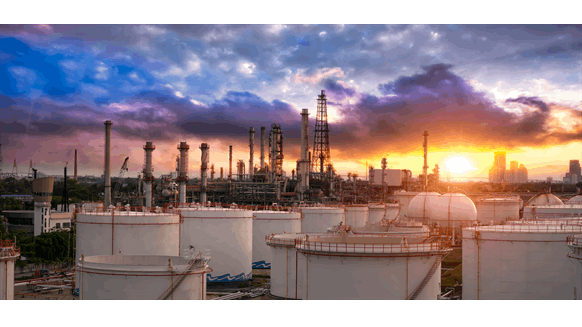 Both the WTI and Brent contracts faltered Thursday.
Although it came within striking distance Thursday, the West Texas Intermediate (WTI) crude oil benchmark once again failed to do what it has not done since Nov. 9, 2018: settle above the psychologically important level of $60 per barrel.
The May WTI contract price settled at $59.98 per barrel, reflecting a 25-cent day-on-day decline; the April WTI contract expired Wednesday. May WTI futures peaked at $60.39 and bottomed out at $59.66.
Brent crude oil for May delivery also faltered Thursday. The Brent lost 64 cents to settle at $67.86 per barrel. Mario de la Ossa, energy specialist at Orbital Insight, told Rigzone that crude oil inventories are on the rise within countries that make up the Organisation for Economic Co-operation and Development (OECD).
"Global stocks continue to build with OECD countries up by 9.4 million last week and flat elsewhere, expanding the year-on-year surplus to 92.3 million," said de la Ossa. "Saudi inventories are moving higher as decreased exports increase onshore inventories. As barrels for seasonally increasing second quarter runs continue to be sourced, the big question is how well will demand pick up?"
In addition, de la Ossa pointed out that his firm's perspective on a widely viewed statistic differs markedly from that of the U.S. Energy Information Administration (EIA).
"Orbital estimates overall U.S. floating roof tank stocks build by 5.2 million over the week, in sharp contrast to the large draw reported by the EIA," de la Ossa said. "The EIA number uses a balancing adjustment, which appeared to be quite large last week. Cushing stocks remain elevated versus last year."
In its latest report of U.S. commercial crude inventories, EIA states that domestic oil stocks fell by 9.6 million barrels last week to 439.5 million barrels. Year-on-year, the EIA figure represents a 11.2 million-barrel increase.
The price of a gallon of reformulated gasoline (RBOB) managed a slight gain Thursday. April RBOB futures added four-tenths of one cent to end the day at $1.92.
Also edging upward were Henry Hub natural gas futures. The April contract settled at $2.82, reflecting a gain of well under one cent.
Generated by readers, the comments included herein do not reflect the views and opinions of Rigzone. All comments are subject to editorial review. Off-topic, inappropriate or insulting comments will be removed.