Crude Oil Markets Tank
by Matthew V. Veazey
|
Rigzone Staff
|
Tuesday, December 18, 2018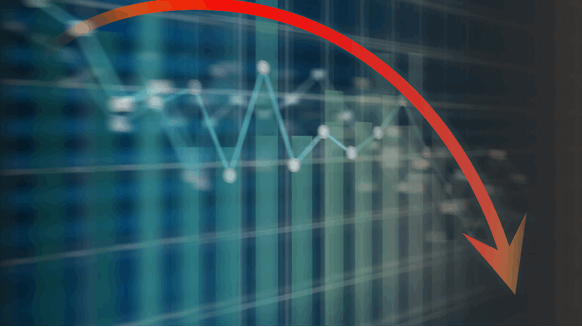 Crude oil futures plunged Tuesday, but natural gas regained some of its recent lost momentum.
Crude oil futures plunged Tuesday, but natural gas regained some of its recent lost momentum.
The January West Texas Intermediate (WTI) crude oil price lost $3.64 Tuesday to settle at $46.24 a barrel. The WTI traded within a range from $45.79 to $49.59.
Brent crude oil for February delivery also posted a sharp decline Tuesday, dropping $3.35 to end the day at $56.26 a barrel.
"Crude oil markets tanked Tuesday as ongoing concerns about demand and data showing rising inventories pulled prices dramatically lower," Jason Feer, global head of business intelligence with Poten & Partners, told Rigzone. "Although prices in the mid-$40s may help cut production in some countries, those levels may not deter many U.S. shale producers, who have driven costs down relentlessly over the past few years and can break even at lower prices."
Moreover, along with expended increases in U.S. crude production, recent data shows that output may be on the rise in the United Kingdom and Russia. In addition, he said that the recent decision by OPEC and other oil producers to cut 1.2 million barrels per day beginning next month was viewed as "barely enough" at the time. Now, given escalating concerns about global economic growth in 2019, Feer noted that it is "seen as inadequate."
"There is some talk that oil may be oversold, and production in the Permian Basin – one of the hottest provinces in the U.S. – will be constrained in the short term by a lack of pipeline capacity to markets," Feer added. "But fear that trade tensions between the U.S. and China, and growing signs of slower economic growth in China and other key emerging markets, has raised concerns that demand for petroleum will slow as well."
The price of a gallon of reformulated gasoline (RBOB) continued to track crude prices. The January RBOB contract fell 6 cents and settled at $1.35.
The Henry Hub natural gas futures price erased some of its recent losses Tuesday. January gas futures gained 31 cents to settle at $3.84.
"U.S. natural gas prices reversed their recent decline, at least temporarily, as forecasts of cold weather in several parts of the U.S. pushed up prices," said Feer. "However, ample supply and a normal season decline in industrial demand caused by the Christmas and New Year holidays were expected to keep any increases in check. Prices could rise, however, if there is unexpected cold weather as storage levels remain under five-year averages."
Generated by readers, the comments included herein do not reflect the views and opinions of Rigzone. All comments are subject to editorial review. Off-topic, inappropriate or insulting comments will be removed.