Crude Oil Loses Momentum
by Matthew V. Veazey
|
Rigzone Staff
|
Tuesday, August 28, 2018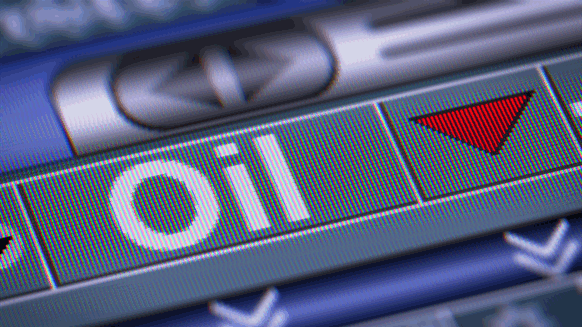 The October WTI crude futures price settled at $68.53 a barrel Tuesday, representing a 34-cent decline.
Although crude oil futures saw some upward momentum earlier in the day, both the WTI and Brent contracts lost ground by the end of trading Tuesday.
The October WTI crude futures price settled at $68.53 a barrel Tuesday, representing a 34-cent decline. The intraday high for the benchmark was $69.20 while the intraday low was $68.21. The Brent crude price, meanwhile, lost 26 cents to end the day at $75.95.
The Henry Hub natural gas price for September delivery also declined Wednesday, falling two cents to settle at $2.85. The front-month contract price for reformulated gasoline lost a penny to settle just under $2.08 a gallon just a few days before the Labor Day holiday weekend – the traditional end of summertime – starts.
In a report earlier Tuesday, GasBuddy.com declared that the summer of 2018 has been the most expensive for motorists in four years with an average pump price of $2.73 per gallon so far. The app predicts the average U.S. gasoline price at the pump over the upcoming holiday weekend will be $2.84 a gallon – a 20-cent increase from 2017.
"It's been consistently a more painful summer at the pump than what we've been accustomed to when compared to the last few summers," according to Patrick DeHaan, GasBuddy's head of petroleum analysis. "Without major hurricanes, we should continue to see prices gently decline in the weeks ahead as demand begins to slow into the autumn."
Although U.S. motorists have on average paid more for gasoline this summer compared to recent years, GasBuddy also observed that prices have remained fairly stable throughout the popular driving period.
"(T)here has been remarkably little movement in gas(oline) prices throughout the summer, with … a difference of just 13 cents between the national average's summer (June 1 to September 1) low and high," GasBuddy stated. "It represents the smallest difference between low and high since 2010, when the low and high were just 11 cents apart."
Generated by readers, the comments included herein do not reflect the views and opinions of Rigzone. All comments are subject to editorial review. Off-topic, inappropriate or insulting comments will be removed.
MORE FROM THIS AUTHOR
Matthew V. Veazey
Senior Editor | Rigzone