Crude Oil Inches Downward
by Matthew V. Veazey
|
Rigzone Staff
|
Thursday, February 21, 2019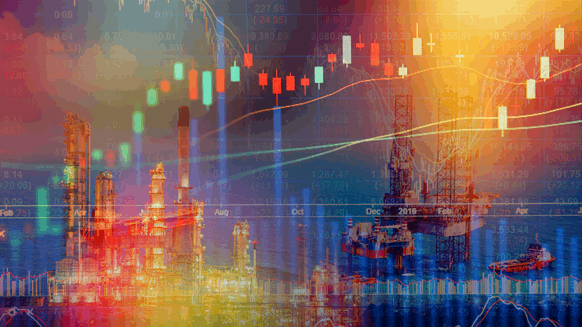 WTI and Brent futures finished the day lower.
West Texas Intermediate (WTI) crude oil futures traded above the $57-mark for the second consecutive day Thursday but, again, fell short of ending the session there.
The April WTI contract price settled at $56.96 per barrel, reflecting a 20-cent decline for the day. The benchmark fluctuated within a range from $56.64 to $57.61.
Brent crude oil for April delivery posted a more modest one-cent decline Thursday, settling at $67.07 per barrel.
Crude oil declined despite reports that U.S. oil stocks rose less than expected last week. According to Bloomberg, a 1.26 million-barrel week-on-week increase in inventories attributed to the American Petroleum Institute was less than half the figure a Bloomberg survey had projected.
The U.S. Energy Information Administration (EIA) reported Thursday that domestic crude oil production should continue to set records. In its latest "This Week in Petroleum" report, EIA projects that U.S. oil output should average 12.4 million barrels per day (bpd) this year and 13.2 million bpd in 2020.
EIA stated that its anticipated figures for 2019 and 2020 would beat the current record high of 11 million bpd – set in 2018. The forecast levels would enable the United States to remain the world's largest crude oil producer, the agency stated.
"Overall U.S. crude oil production increases are largely the result of continued production growth in the tight-oil formations in the Permian region, as well as the expectation for 19 new projects to start in 2019 and 2020 in the Federal Offshore Gulf of Mexico," EIA noted.
EIA anticipates that Permian oil production will average 4.2 million bpd in 2019 and 4.7 million bpd next year. For the Gulf of Mexico, EIA foresees average production of 2 million bpd for 2019 and 2.31 million for 2020.
Finishing the day higher was the price of a gallon of reformulated gasoline (RBOB). March RBOB futures edged upward by nearly two cents to settle at $1.61.
The Henry Hub natural gas contract also rose Thursday. The March gas contract price settled just under $2.70, showing a six-cent gain.
Generated by readers, the comments included herein do not reflect the views and opinions of Rigzone. All comments are subject to editorial review. Off-topic, inappropriate or insulting comments will be removed.