Crude Oil Gets Cyber Monday Boost
|
Monday, November 26, 2018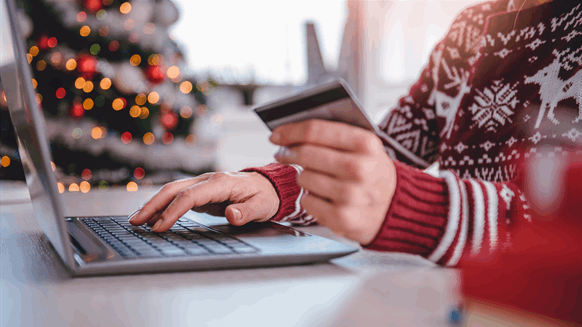 Promising early results from Cyber Monday holiday retail sales helped crude oil futures to finish higher.
Promising early results from Cyber Monday holiday retail sales helped crude oil futures to finish higher on Monday.
The January 2019 futures price for a barrel of West Texas Intermediate (WTI) crude oil gained $1.21 Monday to settle at $51.63. The benchmark peaked at $52.25 and bottomed out at $50.10 during the early-week session.
Also ending the day higher was the January 2019 Brent price, which picked up $1.68 to settle at $60.48 a barrel.
"Oil prices strengthened Monday, after falling to fresh lows last Friday," Delia Morris, Houston-based commodity pricing analyst, told Rigzone. "The front month contracts for both WTI and Brent gained about 3 percent on the day, buoyed by positive retail data around Cyber Monday and traders buying into an oversold oil market."
Morris added that global oil markets are anxiously anticipating the outcome of the Dec. 6 Organization of the Petroleum Exporting Countries (OPEC) meeting in Vienna. Specifically, she pointed out, the focus will be on whether OPEC will agree to cut crude output.
"The cartel's largest producer, Saudi Arabia, is viewed as the linchpin by many traders in helping balance global supply and demand," explained Morris. "The Kingdom, however, has been receiving growing pressure from U.S. President Trump to keep output levels high – amid world outrage for the possible state-sanctioned killing of Saudi dissident journalist (Jamal) Khashoggi."
Many traders believe that Saudi Arabia, led by Crown Prince Mohammed bin Salman, will honor Trump's requests not to cut production, said Morris. She pointed out that Trump's requests are designed to garner U.S. domestic political support for his 2020 re-election campaign.
"(B)ut the Kingdom will look after its own interests first, which is to raise oil prices and to maintain the primacy of the ruling bin Salman regime," continued Morris. "Therefore, in the next OPEC meeting, the Kingdom will be sure to establish a clear floor to global oil prices by committing to a sizeable production pullback."
Like the WTI and Brent, the December reformulated gasoline (RBOB) contract price increased Monday. RBOB settled at $1.44 a gallon, posting a five-cent increase for the day.
Natural gas futures ended the day six cents lower, settling at $4.25.
Generated by readers, the comments included herein do not reflect the views and opinions of Rigzone. All comments are subject to editorial review. Off-topic, inappropriate or insulting comments will be removed.