Crude Oil Futures Mixed Again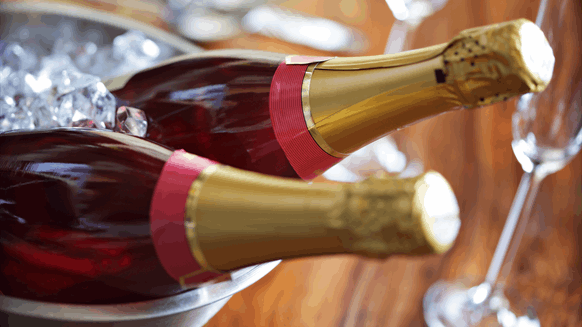 For the second straight trading day, WTI and Brent price movements were mixed.
For the second consecutive trading day, West Texas Intermediate (WTI) and Brent crude oil price movements were mixed.
June WTI futures lost 11 cents Tuesday, settling at $62.99 per barrel. The benchmark peaked at $63.60 and bottomed out at $62.75.
Edging upward Tuesday was the July Brent contract, which added 21 cents to settle at $72.18 per barrel.
Barani Krishnan, senior commodities analyst with Investing.com, told Rigzone that it may be premature to expect robust oil price growth this summer.
"Big Oil might want to keep the champagne on the ice for now," said Krishnan. "Any illusions that this summer will be a free-flowing party for oil bulls with prices gushing higher with each data pop has been deflated early by mixed messaging on crude output from the world's two biggest producers."
In addition, Krishnan noted that escalating trade tensions between the United States and China pose a threat to global demand.
"And now, a U.S.-Sino trade war that began with soybeans and steel has extended into Huawei cellphones and Google's client base, threatening to set the entire global economy on recessionary flames if not brought under control soon," he said.
Since Monday, oil prices have exhibited volatility after Saudi Arabia pledged to continue curbing production through this year, said Krishnan. In addition, he pointed out that Russia – Saudi Arabia's partner in the OPEC+ alliance – suggested that market conditions would influence its output.
"The latter simply means that if Riyadh envisioned enjoying a greater price bump during the peak summer demand for crude by cutting more barrels to the market in order to keep supplies artificially suppressed, Moscow might want to take the logical route – and higher moral ground – by easing on cuts or simply putting out more oil," Krishnan explained. "Not exactly what the House of Saudi might like to hear."
Krishnan also observed that "six months of disciplined output cuts by OPEC+ and rising U.S.-Iran and Iran-Saudi tensions" have yielded a nearly 40-percent increase in crude prices so far this year.
"But there can never be too much of a good thing; Saudi Energy Minister Khalid al-Falih and Crown Prince Mohammed bin Salman must realize as they keep calling on the goodwill of their Russian brothers Alexander Novak and Vladimir Putin in artificially suppressing the market," continued Krishnan. "The truth is simple – Russian crude can compete at even under $60 a barrel while the Saudis need prices to start at $75 – and the world knows that."
Citing a Bloomberg article from Monday, Krishnan pointed out that Putin "has said Russia 'wasn't interested in an endless rise in the price of energy and oil.'"
"It notes that Russia has merely cut output as required and now wants the Saudi 'over-compliance' bit removed from official OPEC+ language, to allow Kremlin power-broker and Rosneft boss Igor Sechin – who has hated the idea of working with the Saudis all along – to boost production when he wants," said Krishnan. "That this Russian idea was conveyed away from the cameras in the meeting room of the OPEC+ conference held in Jeddah last weekend and in a separate Bloomberg interview is telling of how the Saudi-Russian partnership is evolving."
Moreover, Krishnan asserted that asking the following two questions at this point is a worthwhile exercise:
1
2
View Full Article
Generated by readers, the comments included herein do not reflect the views and opinions of Rigzone. All comments are subject to editorial review. Off-topic, inappropriate or insulting comments will be removed.